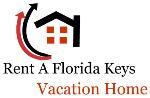 Rent a Florida Keys Vacation Home .com in conjunction with Rent My Vacation Home is now free for 30 days to vacation homeowners
Marathon Key, Florida (PRWEB) August 24, 2012
Rent a Florida Keys Vacation Home dot com has opened up their new website. This website is totally unlike any other in the affect is that it has not only vacation rental homes but 12 other categories that vacationers will find helpful when traveling example: best beaches in marathon Florida, blog marathon, transportation to and from, Facebook best golf and more.
The new website is easy to use and gives vacationers all of the information that they need so that not only do they have a vacation home but other activities are planned as well. Vacationers get the sense that they are local when visiting the website that tells them everything from the weather to where to go to water parks restaurants and have fun.
If you are a homeowner you can now list not only on this site for free but because they are part of the Rent My Vacation Home network, vacation homeowners will be listed on all 83 websites for free for 30 days. After that vacation homeowners pay only $16 a month with no contract and they can cancel at any time.
Rent My Vacation Home dot com was started by vacation homeowners who were tired of paying one company thousands of dollars to list their home on the Internet. Now with this free service homeowners can once again advertise for very low cost.
Vacationers can now book a vacation home just like they would any hotel room. With the new technology from Rent My Vacation Home dot com implemented into the Rent a Florida Keys Vacation Home network now homeowners can accept credit cards and insurance is issued protecting the vacationer and the homeowner.
Rent a Florida Keys Vacation Home is located at Rent a Florida Keys Vacation Home,
5409 Overseas Highway
Suite 167
Marathon, FL. 33050
Local 305-767-1609
http://rentafloridakeysvacationhome.com
info(at)rentafloridakeysvacationhome(dot)com
Main Office
Rent My Vacation Home is located at
20915 Quince Court
Callaway, MD 20620
800-699-7684
http://www.rentmyvacationhome.com
info(at)rentmyvacationhome(dot)com
By "Jay Kalin"