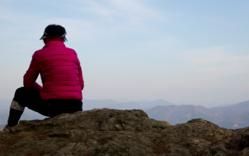 Many options for trekking and exploring in Marbella
Marbella (PRWEB UK) 23 April 2012
As autumn's cooler temperatures and rain drive us indoors, the idea of hiking in the country can take a back seat to simply trying to stay warm. However, the end of summer does not have to bring an end to exploring the great outdoors as Marbella's unique mixture of beaches, trails and small-town charm continues to prove this October.
Put simply, there are few destinations that offer as many options for trekking and exploring as Marbella, located at the heart of Spain's Costa del Sol and just a short flight from most UK airports. Nestled at the base of a mountain range that rises up from the Mediterranean coast, the town allows quick and easy access to a host of trails that explore the best of Andalucía's stunning outdoors, all within minutes of the region's stunning beaches and village life and Marbella hotels. What's more, Marbella's location between the mountain and sea keeps temperatures warm long after the summer crowds have gone home.
This autumn, Marbella's outdoor options will be on display with the second annual 4 Days Walking event, welcoming hikers and nature enthusiasts from around the world to explore nearly miles and miles of beach, villages and mountainside. Held from October 14 through the 20th, the event allows visitors staying at hotels in the Costa del Sol to explore the best of what Marbella has to offer.
Marbella's councilors of Tourism and Environment, José Luis Hernández and Antonio Espada recently joined the event's organizer Hans Wolf to announce that this year's walk will include a series of special offers for participants staying at either Hotel Fuerte Marbella or Hotel Fuerte Miramar.
Wohl noted that the event came to be three years ago with the idea to bring together Spanish, Norweigian, Engish and Dutch hikers and trekkers for a gathering of sports and social events. Reporting upwards of 700 participants registered for this year so far, Has thanked the town of Marbella for "the cooperaton it has given us since the hiking event was first proposed."
This year, event organizers anticipate a significant increse in interest and participation, with more than 1,000 expected to arrive from around the world to take part. From hotels in Marbella and throughout the Costa del Sol, participants will be able to hike and trek over 20 and 30 kilometere trails that take them seemlessly from moutain to village to beach, navigating through historial and cultural sites, including Vía Verde, el Lago de las Tortugas, Los Altos de Marbella y Nagüeles.
Along the way, organizers will be on hand to help participants find their way and help out with medical and supply needs, from water to facilities. On the event's final day, all participants of this year's event are invited to Marbella's seaside promenade, Via Gladiola, where those who hiked all four days will be awarded a medal.
Relaxing After the Day is Done
As much as Marbella's natural surroundings have to offer, the town center ensures that those hiking and exploring the Costa del Sol enjoy the most out of their post-trek activities. After arriving at Marbella's award-winning beaches and sampling the town's delicious Andalucían dishes and tapas, hikers can enjoy a circuit of saunas, Turkish and steam baths, massages and hydrotherapy at either the Hotel Fuerte Marbella or Fuerte Miramar, both set just steps from the seaside. The Fuerte Hotels also offer access to a sports club for hiking participants intent on getting more fitness out of their day.
Located just 200 meteres from where the 4 days walking event will take place, both Marbella hotels will be offering special prices and packages to those taking part in the trekking event this October.
Fuerte Hoteles is a hotel chain with seven locations and a vacation apartment establishment situated in the Spanish cities of Marbella, Estepona, Torrox, Conil, Grazalema and El Rompido. This hotel chain is mainly characterized by its concern for tourism excellence, environment preservation, continuous training for their employees and its commitment with social and cultural development