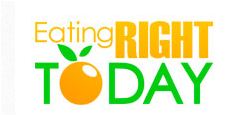 Athletes rely on metabolic energy to sustain them through a training session or workout.
Fort Lee, New Jersey (PRWEB) April 15, 2013
The latest blog from EatingRightToday.com titled "Plenty of Iron in Your Diet," guest blogger Paisley Livingston discusses the world's most common nutritional disorder – iron deficiency – and the importance of iron in the diets of endurance training athletes. Despite the fact that iron is one of the most abundant metals on earth, many humans are operating with an iron deficiency.
According to Livingston, the function of iron in the athlete's body is no different than its function in all humans – iron converts blood sugar to energy. Athletes in particular rely on metabolic energy to sustain them through a training session or workout, making adequate iron stores a critical element to their success. Iron is necessary to producing red blood cells, and it helps oxygen travel to every cell in the body while escorting carbon dioxide out. Iron is also essential to the health of the body's immune system.
The body sheds iron through sweating, urination and bleeding. Replenishing iron through dietary sources is the ideal way to maintain adequate iron levels. Foods rich in iron include red meats, dark leafy green vegetables like romaine lettuce, spinach and collard greens, dried fruits, soybeans, lentils and kidney beans. Additional sources of dietary iron include egg yolks, mullosks and liver, so it isn't all that difficult to include iron in a daily diet, Livingston says.
Iron supplements are not a substitute for dietary iron, Livingston says. In fact, unless a physician prescribes iron supplements, they are not a good substitute for eating iron-rich foods.
"You need a legitimate medical reason to take iron supplements, since there is no evidence of their benefit if you are not iron deficient," Livingston says. "In fact, unless a person tests positive for iron deficiency, iron supplements can actually carry more risks than benefits."
Athletes in particular should be hyper vigilant when it comes to eating iron-rich foods. Iron depletion symptoms can include loss of endurance, chronic fatigue, high exercise heart rate, low power, frequent injury, recurring illness, loss of interest in exercise and irritability. Additional symptoms can include decreased appetite and increased incidence and duration of colds and infections. The only sure diagnosis for an iron deficiency is attainable through a blood test. Anyone experiencing symptoms of iron deficiency should ask their physician for a blood test.
For more information, visit the EatingRightToday.com website or email info(at)EatingRightToday(dot)com.
About Marble Media LLC:
Marble Media LLC is a creator of high-quality, content-rich blog sites that provide expansive coverage of relevant information to readers who make up a wide range of demographics. The Marble Media LLC team of expert writers covers a wide range of specialties including travel, food, health, fitness, social media, marriage, parenting, technology, weight loss, fashion and much more.
For more information on Marble Media LLC's offerings and advertising opportunities, visit the MarbleMediaLLC.com website, or email sales(at)marblemedia(dot)com.