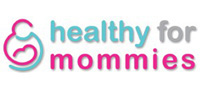 Eat your largest meal of the day at breakfast and fewer calories at lunch, and keep dinner time calories to a minimum.
Fort Lee, New Jersey (PRWEB) May 01, 2013
The old wisdom that states a person should eat like a king in the morning, a prince in the afternoon, and a pauper at night was probably penned at a time when people rose early, worked hard, manual labor all day, and went to sleep with the sun. They needed their calories in the morning and midday to maintain energy, but a big meal at night may have interfered with getting a full night's sleep. In the latest blog from the HealthyForMommies.com website titled "Should We Reverse out Mealtime Habits?", guest blogger Liz Ernst considers the benefits of returning to meal plans of the past in order to live healthier in the present.
Many cultures worldwide still eat their largest meals of the day in the morning and keep it light at night, according to Ernst. But the U.S. has been a culture of rushing out the door in the morning (often with little more than a cup of coffee and a toaster streudel for fuel) and eating lunch at their desks or on the run, making dinner the main meal of the day.
For the fitness-conscious, Ernst suggests reestablishing mealtime habits, even if it means getting up earlier in the morning to prepare a real meal, and hitting the sack after a light meal at night.
"Eat your largest meal of the day at breakfast and fewer calories at lunch, and keep dinner time calories to a minimum," Ernst says. "If you don't eat enough all day, you're going to stuff yourself at night and then go to bed with all those calories with no place to go but your fat stores."
The most challenging part of flipping eating patterns is adjusting to the physical changes that go with them, Ernst says. Ideally, people should be hungriest in the morning after waking from hours of slumber and not eating. This will set the stage for satisfying the body's nutritional and caloric needs in the morning when the body's metabolism is at its height, and facilitate burning off those calories throughout the course of a busy day.
At the end of a long work day, the body's metabolism is at a low point, slowing down in preparation for sleep – the worst possible time of day to load up on calories.
"Try to reverse your eating times, consume your largest calorie intake in the morning and build to a very light dinner," Ernst says. "You'll soon find it's a naturally healthy way of eating, and it sets the stage for excellent lifelong eating habits in children as well."
HealthyForMommies.com stays on top of current nutrition and fitness trends tailored for today's ultra-busy moms. Each article is written for on-the-fly reading with mom's busy schedule in mind.
HealthyForMommies.com is a part of Marble Media LLC's conglomerate of content-rich information distribution blogs offering tips, advice, encouragement and gossip on everything from fashion to health, marriage to tech consumer news and much more. For more information, visit the HealthyforMommies.com website or email info(at)healthyformommies(dot)com.
About Marble Media LLC:
Marble Media LLC is a creator of high-quality, content-rich blog sites that provide expansive coverage of relevant information to readers who make up a wide range of demographics. The Marble Media LLC team of expert writers covers a wide range of specialties including travel, food, health, fitness, social media, marriage, parenting, technology, weight loss, fashion and much more.
For more information on Marble Media LLC's offerings and advertising opportunities, visit the MarbleMediaLLC.com website, or email sales(at)marblemedia(dot)com.