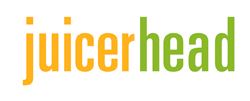 Once you make that switch back to a diet that includes solids, there's a high risk of regaining the weight you lost.
Fort Lee, NJ (PRWEB) April 17, 2013
Citing recently released studies on the long-term results of all-juice fasting for weight loss, Juicerhead.com guest blogger Ashley Stine encourages readers not to depend on an all-juice fast for weight loss. In her newly posted blog titled "The Juicerhead Diet," Stine says that juice alone can't provide the body with all the vitamins, nutrients and minerals it needs to stay healthy.
"You can use a juice fast to lose weight quickly and detoxify your body, but for medical reasons you will eventually need to switch back to solid foods," Stine says. "Once you make that switch back to a diet that includes solids, there's a high risk of regaining the weight you lost."
Stine says that Juicerhead staffers believe wholeheartedly in juicing, but insists that consuming solid foods in addition to the juice is the only healthy long-term diet solution.
"We understand that a short-term juice diet will lead to rapid weight loss at first," Stine says. "But sticking to a diet that incorporates the right balance of healthy foods and juices is a joint juice/healthy eating diet that you can stick with for life if you choose to."
Stine offers the following tips for juicers:

Start the day with a breakfast juice, since the nutrients in juice are absorbed more quickly when the stomach is empty.
At lunch, juice dieters can opt to have a nice steak if the mood strikes, or a large vegetable-based juice. Alternatively, dieters can combine a small juice with a healthy meal that consists of low fat, low carb, fiber-rich foods. For those dieters who are really pushing the envelope to see results, Stine recommends alternating between a day of all juice, and a day combining juice and solid foods.
Stine says that dieters who have only consumed juice at breakfast and lunch should stick with healthy, lean protein solid foods like chicken, lamb or beef at dinner paired with a cup of steamed vegetables or a salad. Instead of the veggies or salad, dieters can opt for a vegetable-based juice 30 minutes prior to dinner, which allows enough time for the body to absorb the juice's nutrients before eating the meal.
Snacks between meals should consist of unstrained juices, as the pulp helps add to the sensation of being full. Stine encourages chewing the juice pulp, which produces more saliva, which in turn helps trick the brain into thinking it has been fed.
In the blog, Stine offers some favorite juice choices for taste and nutritional value.
The JuicerHead.com site is a great tool for experienced juicers and juicing newbies alike to find recipes and learn more about juicing. For more information visit the JuicerHead.com website, or email info(at)JuicerHead(dot)com.
About Marble Media LLC:
Marble Media LLC is a creator of high-quality, content-rich blog sites that provide expansive coverage of relevant information to readers who make up a wide range of demographics. The Marble Media LLC team of expert writers covers a wide range of specialties including travel, food, health, fitness, social media, marriage, parenting, technology, weight loss, fashion and much more.
For more information on Marble Media LLC's offerings and advertising opportunities, visit the MarbleMediaLLC.com website, or email sales(at)marblemedia(dot)com.