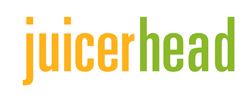 For those who have decided to move ahead and buy their own juicer, remember the adage 'you get what you pay for.'
FORT LEE, New Jersey (PRWEB) May 31, 2013
The latest Juicerhead.com blog offers beginning juicers some valuable tips on purchasing a juicer to suit their needs without breaking the bank. "Buying Your First Juicer" walks readers through the process of choosing a juicer that will hold up for a few years at least, and will extract the most amount of juice from produce possible.
Guest blogger Liz Ernst warns readers to avoid the temptation to rush out and buy a juicer after they've tasted their first spinach-cucumber-apple-juice blend and found Nirvana. For most people, the path to becoming a Juicerhead is a gradual one and one that deserves a realistic amount of consideration before committing to self-juicing.
Ernst suggests that first-time juicer buyers borrow someone else's juicer for a week if possible before beginning the search for a juicer of their own.
"Juicing is great, but there's decent level of work and planning involved in the process," Ernst says. "Make sure that you're truly cut out for juicing before committing; plenty of people who appreciate juice purchase theirs pre-made or at health bars and skip self-juicing altogether."
For those who have decided to move ahead and buy their own juicer, Ernst says to remember the adage, "you get what you pay for."
"Obviously, there are some bargains out there and exceptions to this rule," Ernst says. "But generally, a less expensive juicer will be more susceptible to breakage and it may not produce as much juice from your produce, so eliminate the most baseline models from your search."
Ernst also cautions against buying a used juicer, since they can be hit or miss. Although a pre-used juicer may work fine and cost less, the motor and blades on a juicer can both deteriorate over time.
To find a juicer that best meets a person's needs, Ernst encourages searching online for reviews and feedback from people who have actually purchased and used a juicer.
"User feedback is the best testimony to a juicer's worth," Ernst says. "There are sites all over the Internet that sell juicers and provide user reviews on each; don't forget to ask Juicerhead friends and even staff at your favorite juice watering hole for recommendations."
The JuicerHead.com site is a great tool for experienced juicers and juicing newbies alike to find recipes and learn more about juicing. For more information, visit the JuicerHead.com website, or email info@JuicerHead.com.
About Marble Media LLC:
Marble Media LLC is a creator of high-quality, content-rich blog sites that provide expansive coverage of relevant information to readers who make up a wide range of demographics. The Marble Media LLC team of expert writers covers a wide range of specialties including travel, food, health, fitness, social media, marriage, parenting, technology, weight loss, fashion and much more.
For more information on Marble Media LLC's offerings and advertising opportunities, visit the MarbleMediaLLC.com website, or email sales@marblemedia.com.