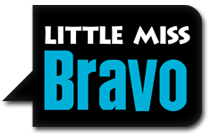 "LA Shrinks" last week with a close up and personal look at body image.
Fort Lee, NJ (PRWEB) April 02, 2013
Bravo Television launched its latest reality television show "LA Shrinks" last week with a close up and personal look at body image. A new blog from LittleMissBravo.com guest blogger Liz Ernst examines the show's approach to the scrutiny with which most people summarize their perceived body image, and this time it's not about patient insecurities.
In the blog titled "Body Image Blues" the featured headshrinkers of "LA Shrinks" make the bold move of confronting their own body image issues alongside their patients. Greg Cason, Ph.D., Venus Nicolino, Ph.D., and Eris Huemer, PsyD are the show's featured psychologists, all willing to bare their own struggles for happiness as they address the conundrums of their clients.
Blonde and leggy Eris, whose struggle to get pregnant is presented to audiences and fellow psychologists, claims to need surgery to correct a problem with her breasts that makes her self-conscious. Eris admits to avoiding sex due to her negative body image caused by her perceived breast inadequacies, all the while counseling a couple on the verge of a split.
In the same episode, Nicolino wonders what will become of her body image if she decides to follow through with an inclination to have her breast implants removed. Nicolino simultaneously counsels two brothers, one gay, one straight, who are struggling to identify with each other.
Cason faces memories of being overweight and persecuted as he counsels a patient whose hatred of fat people has led him to treating them as less than human.
According to the blog, despite its sensational concept that highlights a personal side of medical professionals that audiences are not accustomed to witnessing, "LA Shrinks" offers fascinating insight about the doctors and their experiences with hang-ups similar to those of the patients they are trained to help.
"It's seems clear that the theme of this show is the universal nature of personal problems," Ernst says. "Not even the psychologists we approach for guidance are immune; it's something we all share."
"LA Shrinks," which appears Mondays at 10 p.m. EST, subscribes to Bravo's tried-and-true formula that puts a high premium on viewer feedback and input.
For more information, visit the LittleMissBravo.com website or email info(at)littlemissbravo(dot)com.
About Marble Media LLC:
Marble Media LLC is a creator of high-quality, content-rich blog sites that provide expansive coverage of relevant information to readers who make up a wide range of demographics. The Marble Media LLC team of expert writers covers a wide range of specialties including travel, food, health, fitness, social media, marriage, parenting, technology, weight loss, fashion and much more.
For more information on Marble Media LLC's offerings and advertising opportunities, visit the MarbleMediaLLC.com website, or email sales(at)marblemedia(dot)com.