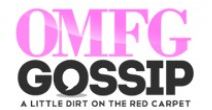 The song elicited varying levels of outrage among music fans and industry leaders upon its release.
Fort Lee, NJ (PRWEB) April 12, 2013
A new blog titled "OMFG! Paisley and LL Cool J Defend Controversial Song," from Marble Media LLC's online gossip site OMGFGossip.com dishes on country singer Brad Paisley and rapper LL Cool J as the two stars rush to defend Paisley's newly released single "Accidental Racist."
The single, which elicited varying levels of outrage among music fans and industry leaders upon its release last week, features LL Cool J rapping along with Paisley's vocals. Described by Paisley as "a conversation between a southern white man and a black Yankee," the song's lyrics include verbiage that explains the red (Confederate) flag depicted on the white southern man's t-shirt - long considered a symbol of Antebellum-era racism toward black Americans - as merely a tribute to the Southern rock band Lynyrd Skynyrd.
Paisley's lyrics, which critics claim take many liberties with historical facts and gloss over the carnage of slavery, combine with LL Cool J's rap message in which he attempts to explain the black experience of "living in the hood."
Many fans said they thought the song was released as a joke when they first heard the title, according to guest blogger Liz Ernst.
"Mainly, it's an exercise in terrible lyrics and even worse grammar," Ernst says. "Gems like: 'If you don't judge my do-rag, I won't judge your red flag,' and perhaps the worst of all, 'If you don't judge my gold chains, I'll forget the iron chains,' should have them both chained for sheer awfulness."
Some critics are responding to the song by claiming it is indeed racist because it belittles the struggles of slaves, while others simply seem to be galled by the song's clunky and heavy-handed message, according to the blog.
Cool J defended Paisley's questionable lyrics, telling the press that he's proud that Paisley isn't afraid to express himself.
Still, the song is widely panned. Pop Dust blogger Nate Jones says the issue is not that "Accidental Racist" is hateful.
"Far from it," Jones says. "Paisley and LL Cool J open their hearts towards their brother man, and sincerely try to understand where the other one is coming from.
"But beyond the good intentions, there's a shocking amount of naivety on display in "Accidental Racist", particularly for two men who've spent a combined 85 years living in American society."
For more information about "Accidental Racist" and other OMFG Gossip, visit the OMFGGossip.com website or Email info(at)OMFGGossip(dot)com.
About Marble Media LLC:
Marble Media LLC is a creator of high-quality, content-rich blog sites that provide expansive coverage of relevant information to readers who make up a wide range of demographics. The Marble Media LLC team of expert writers covers a wide range of specialties including travel, food, health, fitness, social media, marriage, parenting, technology, weight loss, fashion and much more. For more information on Marble Media LLC's offerings and advertising opportunities, visit the MarbleMediaLLC.com website, or Email sales(at)marblemedia(dot)com.