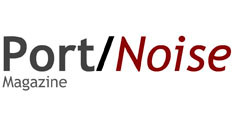 FORT LEE, New Jersey, (PRWEB) April 20, 2013
A new blog from PortNoise.com online Magazine offers readers the inside story of Korean food company CJ and its newly launched contest to locate a private chef for Korean pop artist Psy.
The blog, titled "Mix It Up 'Gangnam Style' with Psy on His World Tour as His Personal Chef" by PortNoise blogger Kawika Maszak, reveals the plan by the unknown Korean food brand to hitch its star to YouTube's long-time favorite artist Psy, whose viral hit "Gangnam Style" brought the quirky, edgy Korean artist to the world's attention.
"Don't know how to cook?" Maszak says. "No problem!"
The CJ Food Company claims to create healthy Korean foods that are easy to prepare; so easy, anyone can make them. By rebranding a range of its products under the name "Bibigo" and launching a chain of Bibigo restaurants outside Korea, CJ Foods hopes to become a well-known brand internationally. In fact, there are three Bibigo restaurants in California already.
Calling the contest "Psygo Bibigo" (a combination of the Korean word "bibida," which means "mix it" and "to go" in English, according to the company's website), the idea is to encourage fans to enter to win the opportunity to be Psy's personal chef and accompany him on the first month of his world tour in July. The winner will also be paid $40,000 for their efforts.
Contestants must post a video of themselves performing their best Bibigo skills. The three-step contest entry requirements include:
1. Create a personal Bibigo (mixing) skill.
2. Make a video showing off said personal Bibigo skill.
3. Upload video to the official Bibigo Facebook page.
Contest entries will be accepted through May 12th, 2013, and the winner will be announced June 3, 2013.
For more information, visit the PortNoise.com website or email info(at)portnoise(dot)com.
About Marble Media LLC:
Marble Media LLC is a creator of high-quality, content-rich blog sites that provide expansive coverage of relevant information to readers who make up a wide range of demographics. The Marble Media LLC team of expert writers covers a wide range of specialties including travel, food, health, fitness, social media, marriage, parenting, technology, weight loss, fashion and much more.
For more information on Marble Media LLC's offerings and advertising opportunities, visit the MarbleMediaLLC.com website, or email sales(at)marblemedia(dot)com.
###