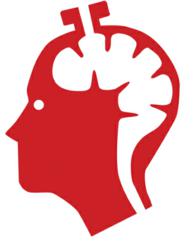 NCAA March Madness comparison to that of the stock market
Houston, TX (PRWEB) March 26, 2012
In "Annuity March Madness", the team at Annuity Think Tank created two animated corporate executive characters that are discussing last weekend's NCAA March Madness Tournament. The conversation leads to comparing the uncertainty and crap-shoot of March Madness vs the volatility and uncertainty of the last 10 years of the stock market.
The March Madness film entails the benefits of using index annuities for a secure and safe outcome regarding retirement savings and retirement income. One of the characters is unfamiliar with index annuities. The educated character explains to the uneducated annuity character many of the benefits of index annuities. The character unfamiliar with the index annuities expresses interest in learning more after hearing all of the benefits including a guaranteed minimum return each year and the ability to avoid the "madness" of the stock market.
To see over 100 more videos from the Annuity Think Tank simply go to the dedicated TV channel that they created called Free Annuity TV or the Annuity Think Tank "Annuity YouTube Channel". The Think Tank team is always looking for new video ideas and concepts to educate and entertain baby boomers and financial professionals. For any ideas or concepts that need to be covered, email us at info(at)annuitythinktank.com
About Annuity Think Tank
Annuity Think Tank is an independent educational, research, and retirement marketing group specializing in annuities and retirement income. Annuity Think Tank's vision is to be the first place financial professionals and consumers come to for innovative annuity solutions, unbiased annuity education, annuity research, and the most comprehensive annuity information on the web. Please visit the main site, AnnuityThinkTank.com to view the Think Tank Network of website and to learn more about annuities, basic to advanced annuity concepts, and annuity calculators and white papers.