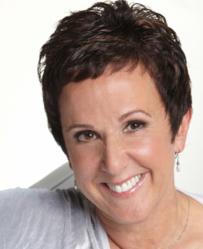 There are the dreams we have for life and there are the dreams life has for us
San Francisco, CA (PRWEB) July 17, 2012
Marcia Wieder, CEO and Founder of Dream University is holding her "Create Your Future Now" Event in San Francisco on July 21, 2012. This event is designed to help people discover what really matters to them and to start making it happen now. When asked about her main goal of this workshop, Marcia says, "We want people to come experience a powerful workshop designed to help them exceed their expectations and achieve their dreams." Marcia believes attendees will leave prepared to achieve their dream by being newly equipped with clarity, courage and confidence to make their dreams come true.
Frankie Verdugo, President of The HOME Foundation is proud to support this event. Frankie states, "Create Your Future Now is designed to help you tap into a bigger dream, remove doubt and fear and provide proven shortcuts to accomplish more, faster. You'll network with amazing people and learn from one of the best Dream Coaches, Marcia Wieder!"
Marcia is also proud to announce that because of the generosity of her sponsors, the $397.00 VIP tickets are free upon registering now at http://www.DreamTicketGiveaway.com. "Don't let this important opportunity to have the life of your dreams pass you by," says Marcia.
About Marcia Wieder
Marcia Wieder is the founder and CEO of Dream University, a network of over 1000 certified "Dream Coaches"dedicated to providing resources and support for anyone looking to turn their dreams into reality. A gifted motivational speaker, Make-A-Wish Foundation board member and former president of the National Association of Women Business Owners, Marcia has just launched the Million Dreams Campaign with a commitment to help one million dreams come true this year.
She is also an accomplished, best-selling author of 14 books dedicated to achieving your dreams. Marcia is a seasoned expert having appeared on Oprah (twice!), the Today Show, featured in her own PBS show, in Woman's World and several other local and national broadcast, print and online outlets. She is a member of the Transformational Leadership Council, and works closely with other internationally esteemed thought leaders such as Jack Canfield, John Gray, Lisa Nichols, and Marci Shimoff.
Marcia Wieder
Dream University
http://www.DreamUniversity.com
info(at)dreamuniversity(dot)com
415-381-5564
"I Support The H.O.M.E. Foundation"
About The H.O.M.E. Foundation:
The Helping Others Means Everything, or The H.O.M.E. Foundation, is a not-for-profit organization dedicated to helping our Family of Charities. Frankie Verdugo, President of The HOME Foundation, wants to help as many worthy charities as possible as they struggle during these tough economic times. Frankie Verdugo helps raise funds through luxury dream home raffles, home giveaways, prizes, and high profile celebrity events in Hollywood... "Our mission is to help charities reach their fundraising goals and to bring awareness to their praiseworthy causes."