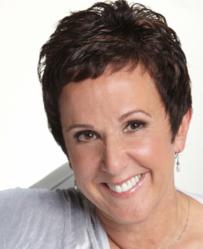 90% of success is showing UP!
San Francisco, CA (PRWEB) November 26, 2012
It has never been a better or more important time to pursue one's dreams. Oprah Winfrey says, "Marcia's right! You have to be able to identify what you really love and really want, before you can get it". In this upcoming free training teleconference, attendees will gain insights gleaned from Marcia Wieder's nearly 30 years of experience in turning dreams into a lucrative reality - and against all odds.
This call will not be long, those who register will receive the Dial In number and should call in at least 5 minutes early. Sometimes technology doesn't always record the calls, so it is highly recommended to set aside time to attend on Tuesday, 11/27/12. The call will be at: 5:00p PST / 7:00p CST / 8:00p EST.
The instability of the global economy is going to continue to have a ripple effect for several years to come. With no easy fixes being projected around the world, only time will tell exactly when the economy will lift to previous levels of prosperity. This is an eye-opening reality check for those who have big dreams and desires for their lives and careers. However, even with that reality - it has never been a better or more important time to pursue one's dreams.
Marcia says, "I'll be sharing both heartfelt wisdom and no-nonsense business advice that helps you create a practical plan for turning your dream into a great livelihood. I'll share methods that have worked for tens of thousands with you during this free call."
Some other helpful tips participants will receive during the call:
-- A four-step process for making money doing what one loves
-- Specific ways one may be sabotaging one's big dream, and undervaluing and under-selling oneself.
-- The biggest obstacles to making money living one's dream (Hint: It's not time and money).
-- Why planning and strategizing can lead to compromise, squelching one's passion and their dream's demise.
-- Six words that can get someone a "yes" response easier than one can imagine.
-- How to speak to anyone, anytime and in any place about one's dreams, ideas and opportunities what will inspire them to join, hire or even invest in one's dreams.
Marcia says, "The most frequent regret from people who are on their deathbed was that there #1 regret in life wasn't being brave enough to pursue their dreams. You do not want to miss this call!"
About Marcia Wieder:
The author of 14 books, Marcia has appeared multiple times on Oprah, PBS-TV and her San Francisco Chronicle column urged readers to take 'The Great Dream Challenge'. She is a member of the prestigious Transformational Leadership Council with 200 thought leaders. As past president of the National Association of Women Business Owners she assisted three U.S. presidents and currently serves on the board for the Make A Wish Foundation.
Angela Berg
http://www.DreamUniversity.com
Support (at) DreamUniversity (dot) com
415-381-5564
"I Support The H.O.M.E. Foundation"
About The H.O.M.E. Foundation:
The Helping Others Means Everything, or The H.O.M.E. Foundation, is a not-for-profit organization dedicated to helping our Family of Charities. Frankie Verdugo, President of The HOME Foundation, wants to help as many worthy charities as possible as they struggle during these tough economic times. Frankie Verdugo helps raise funds through luxury dream home raffles, home giveaways, prizes, and high profile celebrity events in Hollywood... "Our mission is to help charities reach their fundraising goals and to bring awareness to their praiseworthy causes."