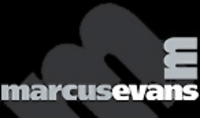 keynote presentations and case studies delivered by esteemed leaders in the marcus evans CFO community will highlight the profession's current challenges and opportunities
Gold Coast, Queensland, Australia (PRWEB) December 30, 2009
Australia and New Zealand's top financial executives across all major industry sectors will attend the marcus evans CFO Summit 2010 in its tenth year running. The Summit is scheduled to take place March 10-12 at the RACV Royal Pines Resort at Gold Coast, Queensland, Australia.
During the summit, which is designed to impart new expertise and intelligence to meet the business needs and interests of attendees, keynote presentations and case studies delivered by esteemed leaders in the marcus evans CFO community will highlight the profession's current challenges and opportunities. Chief Financial Officers, Finance Directors, Directors of Finance, Finance Controllers and other key players will receive a wealth of industry-specific information as presented by esteemed speakers in their field. There will also be pre-arranged one-on-one meetings between sponsor companies and Summit participants. The Summit will provide a venue for the procurement of state-of-the-art financial solutions, while creating a unique interactive forum wherein informal networking opportunities will be seamlessly integrated.
Summit speakers are scheduled to include: Former Australian Prime Minister John W. Howard; UBS Chief Economist Scott Haslem; David Spong, CFO, Ericsson Australia; Neil Hayman, Director of Finance, Department of Environment, Climate Change and Water; Geoff Roberts, Group CFO, AXA Asia Pacific Holdings; and Charlie Elias, CFO, Bluescope Steel.
The RACV Royal Pines Resort, where CFO Summit 2010 will take place, is one of Queensland, Australia's largest resorts. It offers accommodations, golfing, convention facilities, dining, and leisure opportunities that are unparalleled in the region. Located in the heart of the Gold Coast, the Royal Pines Resort is situated halfway between the magnificent beaches of the Gold Coast and the lush rainforests of the Hinterland. With innumerable leisure activities available in addition to the marcus evans Summit's formal program, there is no better backdrop for CFO Summit 2010.
Summit participation is by invitation only, in an attempt to preserve the quality of the event's networking encounters. Registration is exclusive so that networking value is retained at the executive level of delegation and the highest caliber of interaction is ensured among attendees and sponsors.
With the economy in a constant state of flux, the role of a company's Chief Financial Officer becomes more and more challenging. In order for the modern CFO to achieve success in a dynamic business climate and design growth strategies for a solid future, market forecasting accuracy and visionary leadership skills are critical to the roles they play within their respective industries. CFOs are responsible for ensuring corporate sustainability, as well as meeting and capitalizing on evolving social demands. Furthermore, they are required to always be proactively seeking alternative sources of profit, all the while establishing a framework for business models that are conducive to the creation of new market value within their industry.
marcus evans' Summit division executes business-to-business summits that allow companies to source and acquire new business opportunities and information. The result is, unfailingly, a high level business platform for the world's leading business decision makers. These innovative, dynamic forums initiate and develop business relationships and networks between leading product, service, and information suppliers and senior delegates from the world's most influential businesses and organizations. marcus evans summits guarantees an exclusive, customized format which enables participants to achieve the maximum amount of business and knowledge interaction during the course of three-day business events in thriving, stimulating venues and locales across the globe.
marcus evans is a leading business information company comprised of approximately 3500 employees in more than 30 key business locations worldwide. The company delivers quality logistics for business events as well as sound commercial and marketing intelligence to senior business decision makers in global business-to-business and business-to-consumer -based markets. The company represents a marriage of superior business intelligence distribution and beautifully executed business conferences, summits, congresses, and training events across all major industries the world over. Aiming to meet the ever-changing needs of key business delegates as well as lower level producers and practitioners, the company provides an extensive suite of services crafted to ensure clients maintain valuable competitive advantage in any economic climate.
# # #