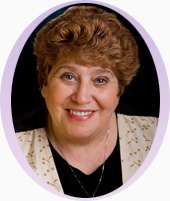 We come here to the Earth plane to learn from life itself
Issaquah, WA (PRWEB) August 29, 2012
Margaret McElroy travels to India this fall to bring her message, and the energy of Maitreya, to the world. During this trip to India, Margaret McElroy will be a featured speaker in the 5th Global Congress of Spiritual Scientists. This event is held from September 29th to October 2nd in the Pyramid Valley in Bangalore, India. During this incredible event, Margaret McElroy will also be performing a gong meditation in the beautiful Maitreya pyramid.
Margaret McElroy is an internally renowned clairvoyant, spiritual teacher and channel for the energy known as Maitreya. Margaret has been channeling Maitreya since 1992, and has traveled all over the world to bring this spiritual energy to the globe. In 1996 Margaret even channeled Maitreya to a group within the United Nations. The name Maitreya is well-known in Eastern culture as the future Buddha, and he can also be referred to by the names Maitreya Buddha, or Mi Le Fo. Maitreya's messages are about living a life based on your own truth and being your own master. He posts regular messages through his channel on his Maitreya World Teacher Facebook Page.
The 5th Global Congress of Spiritual Scientists is hosted by the Pyramid Group, and is a unique platform created for spiritual teachers to share their wisdom, perspectives, and experiences with spiritual seekers across the globe. The Pyramid Group, founded by Brahmarshi Patriji, has the sole mission to create intense awareness about the science of meditation. The Pyramid Group's primary role lies in providing physical, mental and intellectual health and well-being to all.
While in India, Margaret and Maitreya will also hold a day-long event in Delhi on October 7th. To find out more about events in India, the United States, elsewhere around the globe, please visit MargaretMcElroy.com