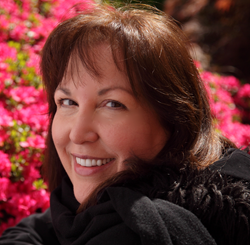 "It is an honor to be chosen for the fourth year to live announce for the 58th annual NY Emmy Awards."
New York, NY (PRWEB) April 09, 2015
Voice Actor Marian Massaro has been selected to be the live announcer for the 58th New York Emmy Awards to be held Saturday, May 2, 2015 at the New York Marriott Marquis. The star-studded event is televised on Time Warner Cable and CUNY-TV Channel 75 in NYC and the boroughs. This marks Massaro's fourth as live announcer for the prestigious New York Emmy Awards. "Live announcing is exhilarating – it's a voice actor's version of being on Broadway," Massaro explains. The New York Emmy's are sponsored by the National Academy of Television Arts and Sciences, New York Chapter – the preeminent membership organization serving the Television industry. This non-profit organization awards the Emmys for talent and ability in composition, creation and performance of works that drive to improve the quality of television.
Massaro also live announced The 2014 Critics' Choice Television Awards in Los Angeles last year. She is a multi-talented and sought after voice actor who has voiced national commercials, narrations and promos for Fortune 500 companies including Blue Cross/Blue Shield, Simmons Beautyrest, Marriott, and McDonald's and is the voice talent for numerous stations including "The Jonathan Channel" in association with WNYC.
Marian Massaro is represented in Los Angeles by Vanessa Gilbert of TGMD, and in New York for radio imaging by Nate Zeitz of CESD. She is also available for station use via barter through Benztown Voiceover Group. Massaro is managed by Paul Wintner of Wintner Artist Management.
About Marian Massaro
Marian Massaro is a native New Yorker who credits her success as a voice talent to years of acting and improv. Other notable jobs include voicing spots for the 2012 Presidential Campaign, and working with various TV Affiliates and radio stations across the country.
On camera, Massaro has worked on several shows including Law & Order, Rescue Me, The George Lopez Show, and in hundreds of commercials.
Marian's a member of SAG-AFTRA, Actor's Equity, The National Academy of Television Arts & Sciences, and The Television Academy. For more information, visit http://www.marianmassaro.com