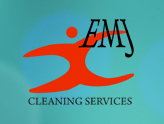 Mopping is also a great way to kill bacteria and odors and add a polished shine to laminate floors
Atlanta, GA (PRWEB) November 14, 2012
Atlanta maid service, EMJ Cleaning, was interviewed this week about professional tips and strategies to maintain a pet-friendly environment, such as a house, an apartment or even an office. Eric Cano, owner of EMJ Cleaning, offered several suggestions for people to take advantage of if they have dogs, cats or any other types of animals living with them.
"Vacuuming regularly is crucial when you have an indoor pet because it sheds fur that builds up on the carpet and the baseboards of your house. Your pet also tracks dirt, leaves, bacteria and germs into the house from outdoors," says Cano. "Using a high grade filter vacuum cleaner can eliminate the fur and germs that can lead to allergies. It's also important to vacuum the furniture as much as the floor. Mopping is also a great way to kill bacteria and odors and add a polished shine to laminate floors."
Another one of Cano's suggestions was to clean out the air filters regularly so that they don't get clogged by collected fur. In addition, for pets with their own beds, Cano recommended cleaning the bed and washing the blankets or cushions regularly.
"Be attentive to the lower portion of windows in the home if you have a small pet. When they look through the glass, their breath and drool can stain and smudge the windows," says Cano.
EMJ Cleaning has been providing cleaning services to residential and commercial areas in Atlanta and surrounding cities for over 10 years. After scheduling an appointment with EMJ's staff, you should expect a prompt visit and thorough cleaning. EMJ provides deep cleaning, heavy duty cleaning, move out cleaning, foreclosure cleaning, window cleaning, carpet cleaning and more, all of which are performed using EMJ's quality products. If you're interested in learning more about EMJ Cleaning, call 678-966-9469 or visit the website at http://www.emjcleaning.com.