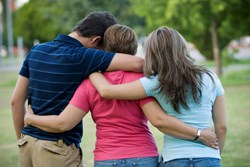 Treatment for Marijuana Addiction Announced by Recovery Associates
West Palm Beach, Florida (PRWEB) May 13, 2013
Marijuana use has become more acceptable in society over the past few years. Some people can have marijuana use recreationally, yet many people do not know where that line between recreation and addiction ends.
Symptoms of marijuana addiction include a built-up tolerance for marijuana, loss of control over marijuana use, spending too much time smoking marijuana, lack of responsibility, getting high using marijuana despite its known consequences, smoking marijuana to escape reality, and an inability to cut down marijuana use despite repeated attempts.
There is a different road to travel when it comes to marijuana addiction treatment and rehab. It is the one offered by Recovery Associates.
Recovery Associates is a drug and alcohol treatment center that provides a variety of programs and services for men, women and teens struggling with chemical dependency issues. At the core of their philosophy is the belief that addiction is a treatable illness. Their marijuana addiction treatment experience has shown that anyone is capable of achieving lasting recovery and physical, mental and spiritual freedom from the disease of addiction. They help treat patients who are addicted to marijuana or cannabis as it is known scientifically.
Their unique program offers three different tracks: a Traditional Track, an Expressive Therapies Track, Teen Rehab Track, and a Christian Drug Rehab Track. They believe that by utilizing a variety of therapies they can better assist their clients in finding their own individualized path to recovery. Their focus is on the underlying issues that have led to the addictive behaviors and destructive patterns.
Recovery Associates' multidisciplinary team is made up of a Board Certified Addictions Psychiatrist, Master's Level Therapists and Certified Addictions Counselors. They are passionate about recovery and helping individuals and families begin the healing process.
For more information about Recovery Associates drug and alcohol treatment, call 800-392-3180 today or visit their website at http://recoveryassociates.com.