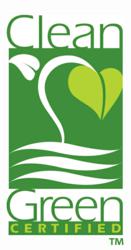 The cannabis industry should lead the conversion to water-saving farming techniques
Crescent City, CA (PRWEB) March 22, 2012
Water usage by the cannabis industry and its devastating effects on the watersheds of California will become a larger issue for the upcoming 2012 outdoor growing season, says expert California marijuana attorney Chris Van Hook. He explains the problem and offers several steps growers can take to reduce water use.
"There can be no further doubt that the heavy water usage of large outdoor cannabis plants, coupled with the sheer number of plants being grown is having a major impact on the watersheds of the remote semi-arid environments of so much of California," declares Van Hook.
He says some of the worst impacts are in the salmon-producing mountains, rivers and streams of Mendocino and Humboldt Counties. During the time the fish need the water most—mid-summer through fall—the water usage of the large outdoor plants is the heaviest. When the temperatures are reaching into the 80s and above, water-loving cannabis plants can easily use up to 15 gallons per day.
The salmon regions are already dealing with the effects of large-scale grape production with vineyards taking over much of what was recently dry rangeland, says Van Hook, but unlike cannabis, the wine industry is regulated and growers' water use can be quantified and planned for in watershed management efforts. The grape growers are able to pay their taxes, attend water board meetings and lobby for water rights, or curtailments.
"As long as the cannabis industry remains in the gray area of state law and illegal under federal law, water usage will continue to frustrate the best efforts at saving the region's water," he explains.
While water usage may vary widely, one study of an outdoor cannabis farm during the 2011 growing season found the farm used 40,000 gallons of water to grow 25 large outdoor plants, from cracking the seeds to harvest. This comes to 1,600 gallons of water per plant during the entire growing season. The average yield of finished flowers was approximately 4 pounds per plant for a total of 100 lbs produced.
"If these numbers are scaled up to 100 farmers growing 100 plants, it comes to 10,000 plants using 16,000,000 gallons of water. Now let's assume these 100 farmers represent only 5% of the growers in the county. Cannabis farmers are now consuming 32,000,000 million gallons of water," explains Van Hook. "All of this water usage is unaccounted for, and the heaviest use comes during the hot summer months, leaving rivers and streams dry or clogged with algae."
He continues, "Many people talk about the sustainability of cannabis farming, but the unfortunate reality is that if cannabis farming is to become sustainable it will have to be scaled way down in the semi-arid areas with little extra water and possibly moved down into the valleys with deep top soils and ample water. At the very least, each farmer will have to take a much greater responsibility for their water procurement and use."
Van Hook says there are a number of steps farmers can take to reduce water usage. Installing drip irrigation and misters instead of watering from a hose reduces runoff and waste. Since grow pots allow a greater amount of evaporation by exposing the sides of the pots to the air and sun during the day, allowing the plants to grow through the bottom of the pots into the native soils reduces the evaporative loss. He also recommends growers only plant as much as they can actually harvest, process and store properly to reduce loss of finished product after the plants have used a season's worth of water.
Van Hook also offers recommendations on how to best procure the water needed for the plants, saying there are two main methods currently in use: pumping from rivers and streams or the catchment in ponds of little creeks and streams on each farmer's land. But each little spring that is collected, every little stream that is dammed, takes from the watershed and leaves less for the fish, resulting in dry rivers in August and September.
He recommends using two alternative methods, which go a great deal further in protecting the region's water: 1) pumping during the heavy flow periods of early spring, and 2) rain catchment and storage.
"Consider this example back at the study farm during the 2011 growing season. A typical small stream in August was flowing at 1.5 gallons per minute. That 25-plant farm used about 400 gallons per day during that time—16 gallons per plant. To collect the required 400 gallons, all of the flowing water would have to be taken from that stream for 266 minutes, meaning the stream would be stopped for almost 5 hours. But that same stream was running at about 80 gallons per minute in the spring. To remove and store the required water would have taken take less than 5 minutes," notes Van Hook.
He recommends examining the work of two organizations that are helping to lead the way with water conservation: Sanctuary Forest's Mattole Flow Program and Friends of the Eel River.
Rain catchment works by catching and storing the water before it even gets into the watershed. Van Hook says rain catchment systems can be put into place on a farm with a payoff in 5 or 6 years. With more rain water than river water available, catching what is needed during the winter months helps growers minimize the procurement impact of their water needs.
"You catch 550 gallons of water per 1,000 square feet of roof per inch of rain. If you do not have that much roof space, a plastic tarp or sheeting on a slope can produce the same effect. Calculate what you need for the year and set the storage tanks up. Water from the gutters of a small cabin can store 60,000,000 gallons every year in Mendocino County—dry winter or wet. Rain water is a neutral pH and can greatly improve plant growth," says Van Hook.
"Storing water either from high-flow periods or from rainwater catchment forces the farmer to balance the size of his crop with the amount he has stored. The water-balanced farms I see throughout the year are the ones with the smallest footprint on the region's water.
"As the cannabis industry moves 'out of the darkness and into the light' as a wise friend once said, the issue of (unaccounted for) water use will become a greater and greater concern for California. The cannabis industry should lead the conversion to water-saving farming techniques," he concludes.
Chris Van Hook has a degree in Environmental Studies from UC Santa Barbara concentrating on agricultural and biological sciences. He is a California Attorney working in medical cannabis compliance.
About Clean Green Certified
Clean Green Certified, an independent third-party medical cannabis certification program created by California cannabis attorney Chris Van Hook, is an agricultural process review and certification program based on the non-use of synthetic chemical fertilizers and sprays, and the building of consumer confidence that their agricultural products are produced in manner that is both healthy and safe for the environment. Their California medical marijuana quality control programs also include Best Practices certification, which allows the limited and responsible use of synthetic chemical fertilizers, and compliance with Mendocino County Code 9.31 (the medical cannabis cultivation regulation ordinance).
Clean Green's expert legal team also provides services that include: medical cannabis expert witness testimony; on-site inspections; medical cannabis compliance for growers and for handlers/processors/dispensaries; formation of grower collectives and nonprofit corporations; commercial leases; product licensing; contracts and real property issues; administrative law; and permit assistance and acquisition.
For more information about the Clean Green Certified program, call Chris Van Hook at (707) 218-6979 or visit http://www.cleangreencert.com.