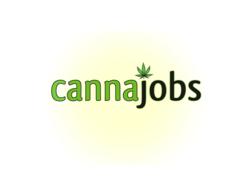 We are building an awareness of the need for organization in the medical cannabis staffing industry. The industry relies on having qualified, trustworthy partners and employees. We aim to be the go-to resource for finding both
Burbank, CA (PRWEB) September 07, 2011
Cannajobs.com, a new online resource for cannabis jobs, is now offering a wide range of free services to help with employment needs in the medical cannabis industry. Right now, there is no charge for job postings or applications. Membership in The Circle, the site's social networking platform, is currently free. The site also provides a free video conferencing system that allows online interviews, meetings, and file sharing.
"The medical marijuana industry is booming and creeping into the mainstream very quickly. We hope that our site will organize the demand for the newly created jobs this industry is supplying the economy with. The need for an organized, easy to use staffing system is widely apparent," said Bob Calkin, one of the founders of Cannajobs.
Employers can post full-time, part-time and freelance jobs listings for a wide range of services including accounting, administration, advocacy groups, consulting, cooking, delivery, dispensaries, education, entertainment, equipment, extraction, genetics, growers, healthcare, insurance, legal, marketing, quality control, sales, security, technology and testing. They can choose to receive online applications through the site or provide their own application process.
Job seekers can peruse the available jobs and apply online to the ones that interest them. They may use the site to submit their cover letter and resume, but none of their personal information will be stored.
Cannajobs also helps people in the medical marijuana industry find each other online, with a social network called "The Circle" where members can create Groups for their businesses or interests, join live video conferences, and connect with others in the industry. Circle members can conduct "CannaMeetings" and job interviews using the site's online videoconferencing technology.
"We are building an awareness of the need for organization in the medical cannabis staffing industry. The industry relies on having qualified, trustworthy partners and employees. We aim to be the go-to resource for finding both," explained Benjamin Craik, CTO of Cannajobs.
These services are all currently offered at no charge. In the future, Cannajobs may begin charging for employers to post jobs and for membership in The Circle, but Circle membership will be free for life for anyone who joins now.
Unlike many other social networks and job-posting websites, Cannajobs takes privacy concerns very seriously. Cannajobs does not read or retain any information provided by members. All information is sent directly to the intended party, and only the immediate parties have access to the provided information, whether it is a resume, business information, or other critical data. Patient verification is also possible.
"This site will help create and fill jobs in our unstable economy and provide much needed tax revenue for cities and states. The newly forming legal cannabis industry not only helps those who benefit from the properties of cannabis, but also those who are healthy, tax-paying citizens who do not work in the industry," Calkin noted.
For more information about free services offered by Cannajobs or any of Cannajobs' products, call (818) 646-2079 or visit them on the web at http://www.cannajobs.com.
About Cannajobs
Cannajobs is a marijuana jobs resource that provides job seekers and business owners in the medical marijuana industry an online forum to communicate and find employment opportunities, as well as educate themselves about their industry. The company also helps teach people how to find jobs, qualify for jobs and start a lasting career in the medical marijuana field. The website provides a platform for free video conferencing and document sharing. Cannajobs is more than just a posting site; it's an online community where potential cannabis employees and burgeoning cannabis businesses link up to become more successful than ever before.
###