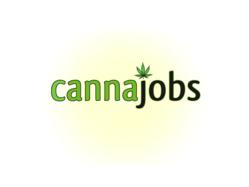 The medical marijuana industry creates thousands of jobs and job opportunities for people who have nothing to do with marijuana, such as advertisers, marketing professionals, doctors, lawyers and accountants
(PRWEB) November 01, 2011
Although delayed by a federal lawsuit filed by Arizona Governor Jan Brewer, the November 13th opening of the state's first collective of licensed caregivers, Elements Caregiver Collective, plans to provide the opportunity for 200 new caregiver jobs, adding new local, state and income tax revenues to the economy—while making access to recommended cannabis for patients suffering from debilitating illnesses safer.
The medical marijuana jobs and patient support positions being created by the opening of Elements include licensed massage therapists, chefs, medical personnel, administrative assistants, drivers, instructors, psychologists, writers, customer service associates, maintenance personnel and experienced, licensed growers.
Job creation is of paramount importance in Arizona. New statistics just released by the U.S. Department of Labor show that Arizona's unemployment rate has risen from 3.8 percent to 9.1 percent in the last four years. Only seven states have seen their unemployment rate rise more sharply.
"The Phoenix job market continues to be among the hardest hit in the nation," said Bob Calkin, president of Cannajobs. "As a reasonable and rational medical marijuana program is implemented in Arizona, Cannajobs is helping residents get back to work so they can help the economy recover."
In addition to the massive loss of jobs in the private sector, Arizona has lost 11,100 government jobs in recent years. Calkin suggests that the Department of Health and law enforcement agencies could create new government jobs to help regulate and oversee the safe and effective implementation of the state's medical marijuana program.
Calkin points to the model deployed in Colorado, where he says many retired and laid-off law enforcement and government officials are now gainfully employed in medical marijuana oversight, where they license patients and businesses and ensure the industry is properly taxed and regulated. Calkin points out that medical cannabis jobs are legitimate, skilled positions, and that the perception that the industry is full of shady, underhanded drug dealers is simply not true.
"At Cannajobs, we have witnessed the number of businesses and professionals who make up the medical marijuana industry grow to many more than just those who grow and handle medical marijuana," said Calkin. "The medical marijuana industry creates thousands of jobs and job opportunities for people who have nothing to do with marijuana, such as advertisers, marketing professionals, doctors, lawyers and accountants.
"Let us not forget, however, that our main goal is not to create badly needed jobs and tax revenues; it is to provide voter-approved safe access to high-quality medication for patients who need it most. I believe Arizona is poised to be a national role model of a professional and safe medical marijuana state," he continued.
Calkin says that while there have been patient compassion clubs opened, Elements Caregiver Collective is the first professional caregiver collective to open in Arizona. The collective will serve as a shining example of a legitimate medical cannabis facility that is compliant with the law in Arizona in its current state. When they open, the professional staff at Elements will provide qualified members with safe access to quality-tested medicines, cannabis products, wellness services, counseling, education classes and discounted memberships.
"Elements Caregiver Collective is bringing qualified caregivers and patients together so that patients can receive quality medicine from a registered, licensed caregiver in a controlled environment," said Ingrid Joiya of Elements Caregiver Collective.
The Grand Opening of the Phoenix caregiver collective, patient and career fair is scheduled for Sunday, November 13th, beginning at 11 am and ending at 4 pm. Elements Caregiver Collective is located at 12620 N. Cave Creek Road in Phoenix. Register for the grand opening at http://www.elementsaz.org.
About Cannajobs
Cannajobs is a marijuana jobs resource that provides job seekers and business owners in the medical marijuana industry an online forum to communicate and find employment opportunities, as well as educate themselves about their industry. The company also helps teach people how to find jobs, qualify for jobs and start a lasting career in the medical marijuana field. The website provides a platform for free video conferencing and document sharing. Cannajobs is more than just a posting site; it's an online community where potential cannabis employees and burgeoning cannabis businesses link up to become more successful than ever before.
For more information about Cannajobs, call (818) 646-2079 or visit http://www.cannajobs.com.
###