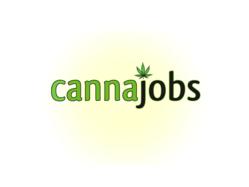 By joining our affiliate programs you can choose from one or more products or services and represent companies that you personally believe in
(PRWEB) January 31, 2012
Cannajobs, an online resource for marijuana jobs, has created an affiliate program that will allow people to become independent distributors for companies in the cannabis industry, and in some cases work from the comfort of their own homes. Cannajobs is partnering with a number of companies to make the process as easy as possible for anyone looking for a cannabis job. New hires will receive a sales associate kit, personalized marketing materials and, in some cases, their own website to promote their business. One of the most exciting new businesses participating in the program is Vape Pen, the easy-to-use, discreet new vapor delivery device.
"By joining our affiliate programs you can choose from one or more products or services and represent companies that you personally believe in," says Robert Calkin, co-founder of Cannajobs. "We have formed partnerships with a number of cutting-edge businesses that are taking the industry to a higher level."
Candidates can apply online for jobs through the Cannajobs website. Affiliates work for themselves and set their own schedules. Cannajobs and its affiliate employers provide the training materials and resources to get started, and the continuing support to encourage success.
Cannajobs is proud to partner with Vape Pen, one of the most exciting new products in the industry. Vape Pen is a vapor delivery device that allows patients to use their medicine anywhere safely and effectively, as it is odorless and discreet. Vape Pens look like pens and can be used by the elderly, cancer patients and anyone who is unable to smoke or doesn't like the smell or taste of smoke.
"Vape Pen enables medical cannabis patients to use their medicine without attracting attention. These devices are the perfect way to medicate on-the-go without hassle or fear," says Calkin.
Vape Pens are made with surgical stainless steel and no toxic components by ISO-9001-certified manufacturing partners. At the core of the Vape Pen, an advanced microprocessor controller regulates temperature to minimize oxidation. When in use, the long-lasting battery activates an LED light at the tip, available in 5 colors.
In addition to the medical marijuana cartridges available for dispensary use, Vape Pen makes 8 all-natural herbal blends for recall, energy, relaxation and more. Extra-powerful batteries and various accessories are also available.
Cannajobs members can become Vape Pen salespeople instantly by signing up at http://blog.cannajobs.com/vape-pen. Affiliates can sell the Vape Pen vaporizers anywhere in the U.S. as a delivery service for herbal extracts. If they are California residents and collective members or patients, they can also offer the medicated cartomizers to their fellow members and patients.
About Cannajobs
Cannajobs is a marijuana jobs resource that provides job seekers and business owners in the medical marijuana industry an online forum to communicate and find employment opportunities, as well as educate themselves about their industry. The company also helps teach people how to find jobs, qualify for jobs and start a lasting career in the medical marijuana field. The website provides a platform for free video conferencing and document sharing. Cannajobs is more than just a posting site; it's an online community where potential cannabis employees and burgeoning cannabis businesses link up to become more successful than ever before.
For more information about Cannajobs, call (818) 646-2079 or visit http://www.cannajobs.com.
About Vape Pen
Vape Pen, created by The Vapor Research Directorate, is an amazing new solution for herbal vapor delivery that utilizes aerospace materials combined with the latest technology in electronics and biology to provide a superior experience.
For more information about Vape Pen, visit http://vape-pen.com.
###