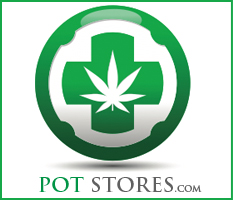 (PRWEB) April 23, 2013
Potstores.com has learned that Colorado lawmakers have introduced a bill in April outlining a proposal concerning recreational marijuana regulations intended to move the state closer to being established as one area of the U.S. where the personal use and sale of pot would be legally sanctioned.
If this bill--HB 1317-- is passed by Colorado lawmakers, as it is expected to be, Potstores.com predicts the legalization of retail marijuana for recreational use will dramatically transform the economic condition of the state by providing potentially billions of dollars in revenue. Moreover, in response to lawmakers passing the bill, tourism rates will certainly increase and bring Colorado massive amounts of extra cash that may force other states to acknowledge the financial benefits associated with legalizing marijuana for personal use.
John Ingold, writing an article for The Denver Post, reports that the bill presents ideas affirmed by a legislature committee which details how the operation of businesses selling recreational marijuana in Colorado should be structured. In addition to the nearly 60-page bill concerning the business of selling pot, another bill was introduced that contains a suggested tax structure for marijuana sales that would need approved by voters.
Sponsored by Democratic Representative Dan Pabon, House Bill 1317 is considered the primary component of both bills and provides instruction for codifying how recreational pot stores should function within Colorado. According to a Potstores.com, a summarization of the major points of the bill includes:

Only residents of Colorado would be able to work in or own recreational pot shops.
Sellers and growers of recreational marijuana would operate under different requirements than that regulating medical marijuana establishments.
Stores selling marijuana for personal use would be restricted to selling 1/4 ounce of marijuana to out of state individuals.
The MMED (Medical Marijuana Enforcement Division) that currently oversees businesses dispensing medical marijuana would take over regulating all personal pot shops in Colorado and be renamed the Marijuana Enforcement Division.
House Bill 1318 would place a 15 percent sales tax on marijuana sold for personal use as well as a 15 percent excise tax for transferences of pot between sellers and growers. However, Colorado voters would need to vote on these tax proposals before they could be initiated.
In addition to these recommended regulations, House Bill 1317 also introduces the establishment of a law that permits those who already have a license for medical marijuana use or people who are in the process of obtaining one to submit an application for a retail license that could optionally be converted to a business license if desired. HB 1317 further puts a three-month deadline on retail pot license applications that are submitted by people who currently do not have a medical marijuana license.
In order for these bills to become law, they must pass the Senate and House and receive at least six different votes before the legislative session ends on May 8, 2013. If the bills do not pass, lawmakers are likely to consider holding a special session to reconsider passage of the bills, since the next opportunity to vote on these bills would not occur in time for the expected opening of pot shops in early 2014. Due to the timing of the bill, Potstore.com does not think this bill will need to wait another year for passage to be enacted, since the majority of Colorado senators and congressman appreciate the financial benefits reaped by the legalization of retail recreational marijuana.