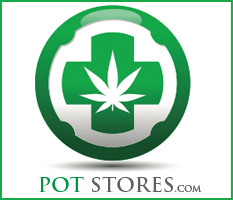 New Directory of Seminars to teach Entrepreneurs on How to Start a Marijuana Business.
(PRWEB) June 10, 2013
Assisted by attorneys, business professionals and other industry experts, the Washington Cannabis Institute is providing weekend seminars for entrepreneurs wanting to open a marijuana shop in the state of Washington. Discussing everything from the cultivation of marijuana, reducing overhead expenditures and current state pot laws regulating the sale of marijuana, seminar instructors have designed a curriculum that helps students understand Initiative 502 Regulations as well as licensing requirements to legally run a pot business. Potstores.com, a comprehensive online resource for the latest marijuana news, reports that interest in the academic study of growing medical and recreational marijuana for the purpose of owning and operating a pot shop has been steadily increasing since 2009 and shows signs of developing into a viable new sector of the small business industry.
In fact, marijuana "colleges" emerged in California following legalization of marijuana in this state several years ago. Referring to pot shops as "Marijuana Collectives" or "Marijuana Co-Ops", these California-based schools provided valuable insights to entrepreneurs who were interested in capitalizing on the impending legalization of marijuana in other certain states. Courses included instruction about composing business applications, finding the best locations to set up shop, opening merchant accounts and marketing strategies to promote the business.
Encouraged by the passing of Initiative 502 in 2012, which legalized the possession of specific amounts of marijuana to adults over 21 years of age, Washington entrepreneurs have also expressed an interest in learning more about operating pot shops in the state. Consequently, this seminar and several others are being offered to explain Initiative 502 and how potential pot store owners can remain within the laws comprising I-502.
According to Potstores.com, these weekend seminars for marijuana entrepreneurs will provide detailed information given by attorneys who are familiar with the new pot laws as well as first-hand tips and advice from successful medical marijuana pot growers and sellers. For about $300, individuals interested in opening a pot store in Washington can learn everything there is to know about growing pot, what kind of equipment is necessary to grow viable pot and financial aspects of running a business.
An article in The Register-Guard recently affirmed that Washington officials have finally set a few rules to be followed by the state's pot industry professionals, nearly a year after the state's residents voted to legalize pot. Included in pot seminars are these preliminary laws that involve the tracking of pot sales from "seed to store", putting a limit to how many pot stores will be allowed to operate in one county and prohibiting the sale of cannabis extracts, such as hash or oils. In addition, entrepreneurs participating in a marijuana seminar will also learn that within these 46 pages of regulations, Washington plans to utilize the criminal history point system to determine eligibility for procuring a license making it legal for someone to grow and sell pot as an individual business owner.
Although marijuana is still considered illegal to grow or own under federal drug laws, Washington pot aficionados do not seem bothered by the possibility that the legality of owning a pot shop could ultimately be questioned by the feds. For now, however, it would appear that ambitious Washington residents are turning a blind eye to big government pot laws that are increasingly being ignored by other states also searching for new revenue resources.