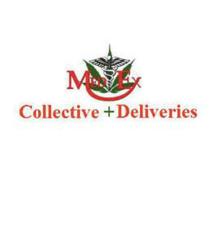 MedEx offers clients more than one way to celebrate green this St. Patrick's Day.
San Jose, CA (Vocus/PRWEB) March 17, 2011
This St. Patrick's Day, MedEx is offering clients more than one way to celebrate green. The South Bay medical marijuana dispensary will be holding a community party to celebrate the occasion at 2000 Senter Road in San Jose.
They will off a 10% discount on all products, including edibles, bongs, and pipes to each customer who wears green. The traditional Irish fare—hot off the barbeque—will consist of a Guiness-marinated cabbage and potato dish, as well as tender, barbequed corned beef. Best of all, the meal and festivities are completely free.
MedEx Collective + Deliveries is a South Bay medical cannabis delivery company that also provides a safe and comfortable place to medicate, eat and enjoy the company of friends. They offer free dinners on Sunday night and Monday night, as well as free water, tea and coffee. With an abundance of recreational games on site, a lounge environment with cable TV, free Wi-Fi and game systems available, it is easy to spend a whole afternoon enjoying the center.
"Awesome place, awesome staff, awesome environment," said MedEx client Nick C. "Free Wi-Fi, TV and pool table. Relax and do some work or just hang out with friends. They have a free BBQ on Sundays, so you can go in and relax play some games and enjoy some free food! What's better than that?"
MedEx products range from medical cannabis in the form of flower, oils, full melts, edibles, honey, lozenges and candy. They also sell seeds guaranteed to sprout and offer free grow classes every second weekend of the month from 1-5 pm.
For more information about the St. Patrick's event or any of MedEx Collective + Deliveries' products or services, call them at 408-930-MEDX (6339) or view them on the web at http://www.medexcd.com or visit their center located at 2000 Senter Road, San Jose, CA 95112.
About MedEx Collective + Deliveries
MedEx Collective + Deliveries is a medical marijuana dispensary that specializes in medical cannabis and marijuana delivery in the South Bay. MedEx Collective + Deliveries serves greater San Francisco South Bay Area communities, including San Jose.
# # #