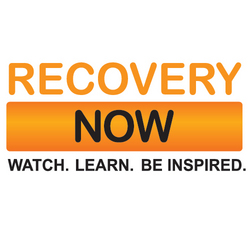 The worry is that kids who start drinking early, and drinking heavily, may be affected for their entire life. The data is just beginning to suggest this is true
Los Angeles, CA (PRWEB) November 15, 2010
A new study has been released from The University of New Mexico School of Medicine comparing the mental abilities of teens that abused alcohol and marijuana to those who abstained from drugs. The results of this research are reported in the study Alcoholism: Clinical and Experimental Research. Overall, this new study supports the idea that alcohol and marijuana use impairs the mental abilities of teens.
During the study, 48 teenagers were divided into three groups consisting of substance abusers, non-users, and non-users whose parents were alcoholics. The study found that the more alcohol that students drank, the lower their test performances turned out to be. Teens who abused alcohol performed poorly on executive functioning tests in particular. The research also indicated that memory abilities were negatively impacted by marijuana although not alcohol.
Teens who were diagnosed with substance abuse or dependence problems also had lower scores on attention, memory and processing speeds. The study suggests that excessive drinking amongst teens can reduce their attention spans and executive functioning abilities. There are various specialized substance abuse treatment options available for teens that are dependent or addicted to drugs and alcohol.
Robert Thoma, associate professor of psychiatry and the lead author of the University of New Mexico School of Medicine stated, "The worry is that kids who start drinking early, and drinking heavily, may be affected for their entire life. The data is just beginning to suggest this is true."
It is possible and essential that teens get help before these substances take more of a heavy toll on their lives. Recovery Now TV has a list of treatment resources available on their web site. To find a local treatment facility Recovery Now also lists treatment providers by state.
About Recovery Now TV:
Created by addicts for addicts, Recovery Now TV is designed to build awareness surrounding the recovery from drug and alcohol addiction. The company also seeks to bring hope and treatment options to those who suffer from addiction. A 30-minute talk show called Recovery Now is presented to inspire addicts and their families. Recovery Now TV was founded by Spencer Recovery Centers, one of the nation's premiere treatment facility networks. For more information about where to view Recovery Now TV or to see the show's archives, visit http://recoverynowtv.com.
###