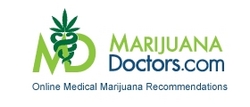 The Cannabis Land Scavenger Hunt is our way of rewarding Weed Team members—new and old—for making this contest such a huge success
Los Angeles, CA (Vocus) October 12, 2010
With just four weeks left in MarijuanaDoctors.com's Digital Weed Team contest, the nation's number one medical marijuana evaluations site announces its Cannabis Land Scavenger Hunt for Weed Team members to earn big bonuses, more prizes and exclusive discounts. By completing all tasks on the scavenger hunt list, Team members will be entered in a drawing to win a VHW 007 Kit (VripTech's top-of-the-line vaporizer system, valued at $500) and earn triple points—which means anyone can win the Grand Prize Trip to the 2010 High Times Cannabis Cup in Amsterdam, plus more than 300 other prizes up for grabs.
MarijuanaDoctors.com's Digital Weed Team lets people who are passionate about medical cannabis help patients in need get medical marijuana legally in each state, while having fun and earning great prizes. On November 5, the Weed Team member with the most points will win the Grand Prize Trip to the Cannabis Cup, the second runner up will win another VHW 007 Vaporizer Kit, and hundreds of others will win MarijuanaDoctors.com smoker starter kits and more. Weed Team members earn points by getting the word out online about medical marijuana and MarijuanaDoctors.com. And now with the chance to earn triple points through the Cannabis Land Scavenger Hunt, members can soar to the top of the leader board.
"The Cannabis Land Scavenger Hunt is our way of rewarding Weed Team members—new and old—for making this contest such a huge success," said Jason Draizin, CEO of MarijuanaDoctors.com. "We've already given away one grand prize trip to Amsterdam to Natasha deBeauviser Watson of California. Now with triple points on the line through the scavenger hunt, anyone can win our second Grand Prize Cannabis Cup trip for two, plus hundreds of other great prizes."
MarijuanaDoctors.com is also rewarding its Weed Team Members by extending huge discounts on travel packages through CS Travel, the exclusive travel partner for the 2010 High Times Cannabis Cup. Weed Team members who book a Cannabis Cup Travel Package before November 5th via CS Travel's toll free number (1-800-816-1846) and mention MarijuanaDoctors.com will get $200 off per person.
To join the Digital Weed Team and win great prizes, visit http://www.fanmanager.net/marijuanadoctors
About MarijuanaDoctors.com
MarijuanaDoctors.com was founded to act as the trusted gateway for patients searching for medical marijuana treatment in all legal medical marijuana states. MarijuanaDoctors.com provides detailed physician profile and schedule information—giving patients full visibility into the process of obtaining medical marijuana. Patients can browse, rate and review medical marijuana doctors, learn how to obtain a medical marijuana card in their state, and read up on all the latest medical marijuana information and research.
Visit MarijuanaDoctors.com or call 1-866-996-9333 to learn more.
###