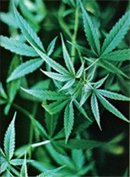 These handbooks may be sui generis in that each paragraph is literally co-edited by at least one long term marijuana grower and one experienced criminal defense attorney
San Francisco, CA (Vocus/PRWEB) May 10, 2011
San Francisco-based Litigation Research Group is publishing a series of Cannabis and Commerce handbooks dealing with marijuana laws. These state-specific legal guides are written for anyone interested in medical marijuana, be they casual customers, business people, growers, caregivers, dispensaries, or someone who just wants to know a little more. The first handbook, Medical Marijuana Delivery Guide, is specific to California, with Colorado and Washington editions of Medical Marijuana Delivery Guide available later this summer.
Medical Marijuana Delivery Guide is a 48 page, 5 x 8 ½ inch handbook that explains the eight steps necessary to launch a law-compliant marijuana delivery service. Offering unique on-the-ground business intelligence, Medical Marijuana Delivery Guide also has inside information on enforcement actions taken by the State Board of Equalization. The guide costs $19.95, but is available online at http://www.lawandpractice.com for only $14.20.
"These handbooks may be sui generis in that each paragraph is literally co-edited by at least one long term marijuana grower and one experienced criminal defense attorney," said Doug Slain of Litigation Research Group.
The second handbook, Marijuana Growers Legal Survival Guide, is a more comprehensive handbook covering all aspects of growing and distributing marijuana in California. State laws on marijuana are changing quickly and any citizen could benefit from knowledge on this topic. The guide is scheduled for publication in July 2011.
For more information on the Medical Marijuana Delivery Guide or how to purchase it, visit http://www.lawandpractice.com, call Litigation Research Group at 866-226-1129, or stop by the office located at 225 Bush Street, 16th Floor in San Francisco.
About Litigation Research Group
Litigation Research Group began publishing national monthly appellate law reporting services in 1977 including Professional Liability Reporter, Insurance Litigation Reporter, Construction Litigation Reporter, and Medical Liability Reporter. These titles are currently owned and published by Thomson Publishing Ltd. Today Litigation Research Group publishes two securities enforcement reporting services and the Cannabis and Commerce series.
###