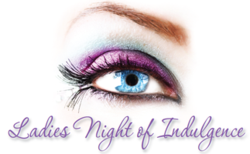 This is a great opportunity for women to experience services that may not be otherwise financially available to them.
Mill Valley, CA (Vocus/PRWEB) February 05, 2011
Upper Cervical Health Centers of Mill Valley is hosting "Ladies Night of Indulgence" on February 9, 2011 from 6:30 – 8:30 pm in Mill Valley. Participants will be treated to massages, wellness check-ups, and beauty treatments. The admission fee of $5 will be donated to Marin Abused Women's Services.
Participants will experience, taste, and indulge in luxurious products and services, while enjoying great food, beverages, and company. They will also receive a "Goodies Bag" with many gift certificates and coupons.
"This is a great opportunity for women to experience services that may not be otherwise financially available to them," said Dr. Ian Davis-Tremayne. "The event couples health and wellness support for participants, while helping fund resources for emotional support for abused women who have no support."
Kim Vo Salon stylist Antonio Venegas will style women's hair and aestheticians from Purevana, will give participants hand treatments, lash tints, and apply make-up.
Diana Stobo will sign copies of her books "Naked Bliss" and "Get Naked Fast" for participants. Stobo is a classically trained Cornell culinary artist and raw food advocate who healed herself through food. She teaches the raw food lifestyle in classes, retreats, and live presentations on local television and in Whole Foods Markets.
YogaWorks, co-sponsor of the event, will be offering participants deals and discounts. YogaWork's mission is to honor and embrace each student's search for personal growth, wellbeing, and fulfillment by offering the highest quality yoga programs to people of all ages and from all walks of life. YogaWorks operates yoga studios in San Francisco, Marin Country (Larkspur and Mill Valley), and Walnut Creek.
"Ladies Night of Indulgence" will also feature free massages by Jamie Jonas, CMT and Michael Dawid, CMT; energy work / intuitive readings by Kimberly Sherry, CMT; nutritional guidance by Dr. Cory Reddish, ND; acupuncture by Karen Reynolds, L. Ac; green juice samples by Juice To You; and gourmet chocolates by S.W.A.K. Snacks.
Participants will receive a card with a list of vendors at the door. Those who visit each vendor and get their card marked off are eligible to enter a raffle for numerous prizes, including the grand prize of a 3 Month Care Plan at Upper Cervical Specific Care: a $2,240 value. (Exiting UCHC clients will receive 6 Months of Wellness Care at UCHC.)
For more information on Upper Cervical Care, please visit http://www.uppercervicalmarin.com.
Registration is available online until February 8th at http://www.UCHCLadiesNight.com or tickets can be purchased from a participating businesses or at the door the night of the event.
About Upper Cervical Health Centers
Upper Cervical Health Centers is a Marin health and wellness clinic that specializes in upper cervical-specific care. Upper Cervical Care is a unique alternative health care solution that focuses on the source of the condition and not the symptom itself.
Upper Cervical doctors focus their efforts on locating and removing interference to the nervous system that may be the cause of the health condition. Removing this interference can allow the body to heal itself naturally without the use of potentially harmful drugs or surgery. They employ some of the best Marin chiropractors and Marin message therapists.
Upper Cervical Health Centers serves the San Francisco Bay Area, including the communities of Albany, Belvedere, Berkeley, Bolinas, Corte Madera, Cotati, El Cerrito, Emeryville, Fairfax, Inverness, Kentfield, Larkspur, Marin, Mill Valley, Oakland, Petaluma, Novato, Richmond, Ross, Sausalito, San Francisco, San Rafael, Stinson Beach, and Tiburon.
# # #