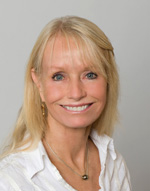 Few places in the San Francisco Bay Area can match the charm and prestige of Marin County
Kentfield, CA (Vocus/PRWEB) May 24, 2011
Connie Irwin, a realtor from San Francisco, has listed a new home for sale in Marin County. The property is located at 140 Sequoia Drive in San Anselmo. The home could be a great deal for anyone, whether they are seeking to relocate to a new home or looking to purchase their very first home.
"Few places in the San Francisco Bay Area can match the charm and prestige of Marin County," said Connie Irwin, realtor of CRS Pacific Union International. "From the beautiful rolling hills and redwood trees, to the sunny seaside towns, Marin County offers a piece of the good life for everybody."
This home in San Anselmo measures 1,604 square feet. Although it was built in 1925, the property has been restored over time so potential buyers can get a vintage-style feeling, but still enjoy amenities up to today's standards. It has three bedrooms and three baths and also comes with a brick fireplace located in the living room. There are parking spaces for one car in the attached garage and another in the detached garage. The home also features two patios – one covered for an art studio and a back patio which is perfect for dining. This property is set back from the street on a large lot that offers privacy and delightful outdoor spaces. This would be an excellent investment for those desiring a cozy, spacious, and exclusive home that comes with a vintage feel.
For more information about Connie Irwin or her listings, call her at 415-675-8143 or visit her on the web at http://www.connieirwinmarin.com.
About Connie Irwin
Connie Irwin Realtor works with Pacific Union International, providing services for home buyers and sellers of all residential properties. She is committed to bringing excellence and passion to every real estate client she has the pleasure of dealing with.
# # #