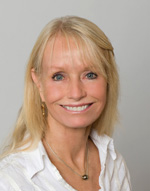 It is not only moral obligation to give back to the people that support us, it is our pleasure
Kentfield, CA (Vocus/PRWEB) March 26, 2011
The Marin real estate agent makes it a point to support her local community by delivering meals to the Marin Street Shelter, helping to raise funds for the San Anselmo Library, and donating a percentage of each transaction to the Marin Work Force Housing organization.
A business may do well financially, but it is their commitment to social responsibility that makes it part of a community. Realtor Connie Irwin is active in giving back in a variety of ways. The Marin real estate agent delivers meals to a homeless shelter, fundraises for the public library and gives a percentage of her profits to non-profit organizations and individual families in need.
"It is not only moral obligation to give back to the people that support us, it is our pleasure," said Irwin. "As a resident since 1969, I want Marin to prosper and that means supporting the local library, homeless shelters, and families."
Connie Irwin's real estate team delivers meals once a month to the Mill Street Shelter in San Rafael, and also fundraises for the San Anselmo Library. From every transaction she makes, Irwin donates to Marin Workforce Housing, an organization that helps Marin teachers and firefighters secure loans and grants for housing. She also gives to Homeward Bound, a provider of shelter and support services for homeless families and homeless individuals in Marin and to World Vision, an organization helping children living in poverty. Beyond donating her time and money to organizations, Irwin also helps individual families in crises.
Connie Irwin has been a licensed Realtor since 1990. She is the #8 ranked agent in Marin County in 2010. She is in the top 1% in Marin in both units and production. Connie has sold over 400 homes successfully. Her reputation speaks for its self with 95% of her new business comes from past clients referrals.
"We sincerely believe that without Connie's efforts we would have given up the search long before we found our home," said Connie Irwin clients Robin Langdon and Charles Snell. "Connie listened to what our preferences were, understood our budgetary limitations and worked tirelessly to help us find a home that suited those preferences and matched our individual style. Throughout our search, Connie, was thorough, understanding, patient, encouraging, honest and supportive."
For more information about her community involvement or any of Connie Irwin's services, call her team at (415) 675-8143 or view her on the web at http://www.connieirwinmarin.com.
About Connie Irwin
Connie Irwin is a Marin Realtor that specializes in buying and selling homes in Marin County. Connie Irwin serves the San Francisco Bay Area.
###