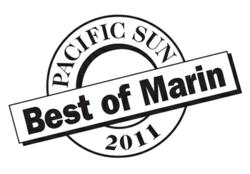 To celebrate our new grand re-opening, we want to give everybody a chance to freshen up their spring look
Novato, CA (Vocus/PRWEB) May 10, 2011
Marin Beauty Company is commemorating its grand re-opening by offering alluring discounts. After 18 years in its original location, the premier beauty supply, nail and hair salon in Marin County, is now located next to Eddie Bauer and across from IHOP in the Vintage Oaks Shopping Center and is offering a number of specials and sales to celebrate. Marin Beauty Company is offering 25% off of their beauty products, free eyebrow waxing with any facial service, and $20 off color and haircuts.
"To celebrate our new grand re-opening, we want to give everybody a chance to freshen up their spring look," said Sheri Dunne of Marin Beauty Company. "We're offering great deals on up-to-date hair cuts, and must-have spring beauty supplies."
Deals like these go a long way towards turning dull winter skin and hair into radiant summer-ready complexions and locks as the professionals at Marin Beauty Company offer high performance beauty supplies such as Paul Mitchell, Biolage, and Dermalogica.
To seal the deal, Marin Beauty Company has added the season's "it" look, Feather Hair Extensions, to their repertoire. Choose from a range of feathers that bring out your hair's natural highlights or go with something bold and bright- either way these low maintenance accessories are sure to bring out your inner fashionista. When it comes to getting the look you want, MBC has "Everything you need from Head to Toe" - "Have it done or to GO!"
With three locations in the Bay Area including Montecito Plaza in San Rafael, Strawberry Village in Mill Valley as well as the Vintage Oaks location in Novato, Marin Beauty Company is the third time winner of the "Best of Marin" for Best Beauty Supply Company, awarded by Pacific Sun. In addition, they were named "Best of the Bay Area" for beauty supplies two years in a row by SFGate.com.
For more information about Marin Beauty Company's grand re-opening and specials, or any of their other products and services, call them at (415) 892-3600 for the store and (415) 899-1160 for the salon, stop by at 140 Vintage Way in Novato in the Vintage Oaks Shopping Center, or visit them on the web at http://www.marinbeautycompany.com.
About Marin Beauty Company
Marin Beauty Company is a family-owned business with three locations in Marin County. Each location specializes in customer service and product knowledge and carries a plethora of beauty products to fit any customer's fancy. Marin Beauty Company's friendly professional staff help customers to find the products and services that suit their personal needs.