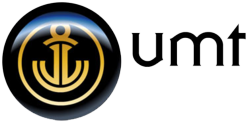 UMT International is proud to officially be re-branding their stainless steel division.
Ft. Lauderdale, FL (PRWEB) April 24, 2012
UMT International is proud to officially be re-branding their stainless steel division. Stainless steel fabrication has always been one of UMT's core strengths, but often overlooked. As a result of successful partnerships with top quality refits and working with manufacturers on developing relationships, UMT International felt a re-brand of the stainless steel division was necessary.
After years of being stainless steel specialists, UMT International is promoting this division of their business, investing in machinery, equipment and personnel to further enhance the reputation that UMT been enjoying for 20 years now.
UMT International's European trained craftsman are considered among the best in stainless steel fabrication whether it's railings, stairwells, boat ladders, anchor pockets, or cleats as well as other custom stainless steel accessories for luxury yachts.
UMT International has had success in being involved in many stainless steel refurbishment projects and the quality of their work is the highest in the industry. From new builds to refurbishment jobs, UMT International works with designers, engineers and yards to collaborate on custom projects.
About UMT International:
UMT International is a leading marine manufacturer of yacht davits & cranes, chocks/cradles, boarding equipment, stainless steel accessories and custom metal fabrication for the marine industry. Captains, yacht owners, marinas and yards as well as yacht manufacturers have trusted UMT International for over 20 years with their marine product needs. European craftsmanship, innovative design and superior service have made UMT International a leading resource to the marine industry.