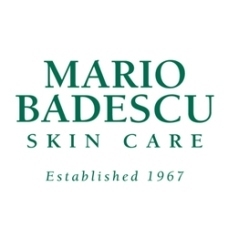 After giving the basket to Oprah, Martha gestures toward the products and says, ". . . the Mario Badescu products which I know you love."
New York, NY (PRWEB) October 9, 2010
Yesterday on The Oprah Winfrey Show special guest Martha Stewart presented Oprah with a gift basket containing a selection of her favorite Mario Badescu Skin Care products.
After giving the basket to Oprah, Martha gestures toward the products and says, ". . . the Mario Badescu products which I know you love." To which Oprah excitedly responds, "Yes. I love these products!"
The entire clip of this can be seen here.
The Mario Badescu products included in the gift basket are AHA Botanical Body Lotion ($8), Facial Spray with Aloe Herbs and Rosewater ($7), Special Hand Cream with Vitamin E ($8) and Cellufirm Drops ($25). Mario Badescu's website features these products, as well as more of Martha's Must Haves.
For over 40 years, Mario Badescu has been relied upon as a source for quality skin care and acne treatments. Today our products and services are one of New York's best kept secrets. Our valued clientele includes models and actors as well as everyday men and women who understand the importance of good skin care. The brand's enduring success and loyal following are the result of the late Mario Badescu's timeless philosophy that skin care should be simple, gentle and effective. We continue our founder's tradition by using fresh fruits, botanicals and other natural ingredients as the basis for our products and salon services.
###