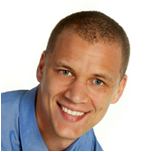 Regardless of where you're at in your business, I can promise you that when you leave my event, you'll be equipped with everything you need to know to skyrocket your success. –Mario Brown
San Diego, CA (PRWEB) April 30, 2013
Mario Brown is ready to share his online wealth system with students from all around the world. He has a step-by-step action plan to follow. He is sharing his proven keys to success at his upcoming Live Event "Online Marketing Mastery" which will be held in San Diego, California, May 2nd through May 5th. Keynote speakers will include Frank Kern, Mike Filsaime and James Malinchak, who all make up the who's-who list as online marketing leading authority leaders.
At the Online Marketing Mastery event, Mario and his panel of distinguished guest speakers will provide participants with the blueprint for planning, creating, and marketing their very own high converting webinars. Mario will be teaching his exact step-by-step process to give marketers a head start for creating profitable products quickly. In addition, the Online Marketing Mastery workshop offers the proven system for Coaching Programs for attendees who plan to start their own consulting/coaching/mastermind program, including how to attract leads and generate recurring revenue.
Mario Brown exemplifies the American Dream by being in this country for merely 5 years and already is an industry leader whose achievements in online marketing are almost too numerous to count. Mario reached a six figure income exclusively "online" within two years in the industry. "Attendees will leave with strategies that are working, Joint Venture opportunities, and a toolbox to help get them to the next level of success. I am excited to be able to share my experience, my knowledge, and my story to help inspire others," tells Brown about the upcoming workshop.
As a company founder, best-selling author, and motivational speaker he is highly acclaimed in the Online Marketing arena. Brown currently operates a Business Consulting Program with proven successful tools for serious entrepreneurs.
"The live workshop, which welcomes marketers of all levels, will teach the participants how they can enhance their online marketing skills, learn more, and create an action plan that can be implemented immediately," says Mario about his Online Marketing Mastery event.
To learn more about Mario Brown's workshop at the Online Marketing Mastery live event, please visit http://www.mariobrown.net/events/ for additional information.
About Mario Brown
Mario Brown was born in Durham, NC - grew up in Germany and lived in Ecuador for 7 months in 2007 where he met the love of his life before moving to Miami in 2008. He has played professional Basketball and successfully studied foreign trade in Germany.
In Miami he developed his passion for entrepreneurship and self-improvement and he now owns 2 highly successful Internet Marketing businesses that he started from scratch.
Mario Brown is one of the most in-demand speakers on Online Marketing, Mobile & SEO Solutions, Leadership and High Performance in the world.
In only 5 years since he arrived to the US, Mario has become a very successful Entrepreneur, Amazon Best-Selling author of the "The Ultimate SEO Machine", and highly in demand Business and Motivational Speaker.
Founder and CEO of Royal Internet Marketing Inc. he has helped local business, especially lawyers, to dominate the Search Engines. He is also the Co-founder of MobileBizBox, a very successful all-in-one Mobile Solution that has helped small to mid-size mobile marketers to have a single software suite to deliver mobile websites, Apps, SMS, and QR code solutions to their clients.
Mario's strong skills and passion for Marketing has led him to be recognized as Dan Kennedy's "Marketer of the Month- Miami Chapter" in March 2012, and "James Malinchak's 2012 Marketer of the Year".
Royal Internet Marketing Inc.
Mario Brown
786-270-1830
Mario (at) MarioBrown (dot) net
http://www.MarioBrown.net
"Mario Brown is Proud to Support The H.O.M.E. Foundation "
About The H.O.M.E. Foundation:
The Helping Others Means Everything, or The H.O.M.E. Foundation, is a not-for-profit organization dedicated to helping our Family of Charities. Frankie Verdugo, President of The HOME Foundation, wants to help as many worthy charities as possible as they struggle during these tough economic times. Frankie Verdugo helps raise funds through luxury dream home raffles, home giveaways, prizes, and high profile celebrity events in Hollywood... "Our mission is to help charities reach their fundraising goals and to bring awareness to their praiseworthy causes."