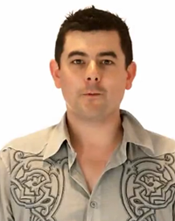 This is one of the best affiliate training programs available for those wanting to get started with affiliate marketing.
Salt Lake City, UT (PRWEB) September 10, 2012
No doubt the internet marketing industry is buzzing right now because of the latest release of Mark Lings' Affiloblueprint. This popular guide to affiliate marketing has recently been released in its third version – Affiloblueprint 3.0.
The original Affiloblueprint featured Mark running a live workshop where he built and optimized a site for Clickbank and affiliate product sales, all in front of an audience. Then in 2009, Affiloblueprint 2.0 was released which used the same methodology but expanded even further on Mark's system and made things much more clear.
Affiloblueprint 3.0, brand new for 2012, builds on the core principle of Affiloblueprint, which is building simple websites that earn a healthy income every week through affiliate marketing. The time-tested system is very simple; pick a niche and affiliate products, research keywords that will encourage high conversions, add content to your website, then optimize it for more sales and better traffic.
Check out AffiloBlueprint V3 for yourself here
So what exactly is covered in Affiloblueprint? It's a 12-step course, with over 85 different video lessons and accompanying lesson notes. The course starts with picking niches and products (including how to pick physical affiliate products and CPA offers to promote, which isn't covered in the previous course).
From there it's all about creating content for a website. Mark has also uncovered some tips for getting content outsourced which can save a ton of time for affiliate marketers. Setting up a website is now much easier with the Wordpress "Affilotheme" forms, another important addition of the Affiloblueprint 3 course – learn how to add content, make a website look more stunning, and the how to tweak it.
One part of the Affilioblueprint system that Mark has expanded greatly is the search engine optimization (SEO) section. There are three complete course steps on this important topic, including how to optimize a website for on page SEO, basic link building methods, and more advanced link-building strategies.
As mentioned above, the powerful Affilotheme is included with the new Affiloblueprint program. This quality Wordpress theme adds many useful features, including opt in form tools, affiliate link redirects, and plugin packs. Mark is also going to host up to five websites.
AffiloBlueprint is a straight-forward, step-by-step course (which is really simple thanks to the structured format and homework sections). "This is one of the best affiliate training programs available for those wanting to get started with affiliate marketing," says Jared Randall of eCashUniveristy.com
Those looking for a complete AffiloBlueprint 3 review and to see the bonuses, please visit http://www.ecashuniversity.com.
Those that are serious about affiliate marketing and want to start making money online immediately, go to Mark's Official AffiloBlueprint Site to learn more.