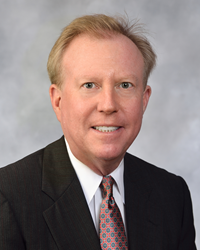 Quality talent is key to our growth, and Mark is uniquely qualified to lead our organic growth strategy. - CEO Kirk Reid
Chicago, Illinois (PRWEB) July 29, 2014
Juice Tyme is continuing its commitment to growth and excellence in the juice and beverage industry with the addition of Mark Schacht as Vice President of Business Development. Schacht officially joined the Juice Tyme team in April to lead field sales and new business initiatives.
"The addition of Mark to the Juice Tyme senior management team fills one of our most critical needs," said Kirk Reid, chief executive officer. "Quality talent is key to our growth, and Mark is uniquely qualified to lead our organic growth strategy."
Schacht brings more than 25 years of experience in the beverage industry, including 19 with Pepsico. After five years of sales and marketing assignments in the U.S., he progressed through multiple senior-level positions in the Caribbean, Eastern Europe, Asia and South America. In addition, his experience as a restaurant franchisee owner gives him valuable insight into the needs of Juice Tyme customers.
"The decision to join juice Tyme was an easy one," said Schacht. "The company has strong manufacturing and a loyal customer base, which allows for significant growth potential in the beverage category. We plan on leveraging our existing infrastructure by enhancing our selling platform, ramping up our innovation pipeline, and expanding into new beverage categories."
Juice Tyme provides its customers quality juice products along with a set of benefits that would be difficult to find in another single supplier. These include variety, fast flavor development, packaging options and fresh, made-to-order products (produced within one to three days), all with low minimum order requirements.
About Juice Tyme
Founded in 1980, Juice Tyme, Inc. manufactures and sells juice and beverage concentrates for the foodservice industry in the United States. It offers juices, drinks, sugar-free beverages, thickened and enhanced waters, sports and energy drinks, iced teas, margaritas and cocktail mixers, frozen drinks and smoothie mixes, and flavor shots. The company, based in Chicago, serves restaurants and bars, colleges and universities, K-12 schools, business and industry, healthcare, military, recreation and lodging, and convenience stores markets. It markets its products through a network of beverage and foodservice distributors. In August 2013, the company was acquired by Highlander Partners, L.P., a Dallas-based private investment firm. For more information about Juice Tyme, please visit juicetyme.com.