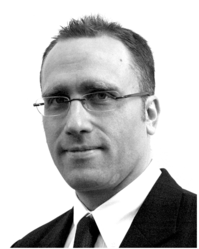 "Playing the leader, the innovator, and coach, David and Mark have been many things to The Refinery and exemplify who we are as a company," states The Refinery President & CEO Barbara Ross-Denroche
Vancouver, British Columbia (Vocus/PRWEB) April 06, 2011
The Refinery today proudly announced the advancement of Dr. Mark Frein and David Gibbons to corporate partners.
"Playing the leader, the innovator, and coach, David and Mark have been many things to The Refinery and exemplify who we are as a company," states The Refinery President & CEO Barbara Ross-Denroche, "It is a testament to our people and our commitment to our values that both have been, and will continue to help drive us into a second decade of operations as we expand our work further across the Americas and the world."
Dr. Mark Frein joined The Refinery in May 2007 and holds a Ph.D. in Curriculum and Instruction from the University of British Columbia. During his studies, he received the prestigious Killam Predoctoral fellowship for research on imagination and learning. Before joining The Refinery, he spent seven years as a Senior Associate in the Learning Strategies Group at Simon Fraser University where he earned a reputation as one of Western Canada's leading executive educators and learning designers.
Since joining The Refinery in February 2008, David Gibbons has been the Director of Client Services and Senior Consultant with the Refinery Leadership Partners. David has built and taught in a number of customized corporate leadership development programs for many of the top businesses, not for profits and governmental organizations in Canada. David has an MBA and has pursued Ph.D. studies in strategic decision making. His teaching expertise is in business operations design, decision science, financial analysis and planning, and strategic decision making.
About The Refinery
The Refinery is a privately held strategic consulting firm headquartered in Vancouver, British Columbia, Canada, operating throughout the Americas with satellite offices in Toronto, Calgary and Houston. The Refinery partners with clients to design, deliver and measure integrated initiatives to develop and grow leaders in the organization. The Refinery works with frontline supervisors to executives across a multitude of industries. Clients report that the work that the Refinery produces creates stronger managers who can translate what they learn into greater organizational performance.
You can learn more about The Refinery at: http://www.refineryleadership.com
###