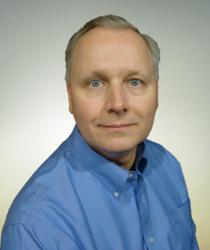 Good food assures a good meal, but a successful family meal is made with thoughtful conversation
Roanoke, Virginia (PRWEB) June 11, 2013
Family meals, and the family dinner in particular, says Mark Jala, offers the best opportunity to build loving and strong family relationships. As a relationship coach, Mark Jala says the key to a successful family meal is not the food, but rather the conversation. "Good food assures a good meal, but a successful family meal is made with thoughtful conversation," says Mr. Jala. Many of the problems faced by couples and children can be addressed with directed conversation. Knowing what to talk about is critical. Mr. Jala offers the top 7 conversations to have during a family meal to prevent problematic attitudes and perceptions in family relationships.
Mr. Jala says current and imminent challenges faced by couples and children today can be minimized with the proper conversations. The first thing to understand is that technology has invaded the household in the form of texting, email, mobile phones, tablets, laptops, PC's and TV's in nearly every room. Studies consistently show texting and social media devices cause a lack of focus and poor communication skills. With a couple minutes of planning before family meals, partners and children will have thoughtful discussions that build positive attitudes and thought processes that teach language and social skills required by loving relationships.
"There is an old adage that says certain topics are forbidden in family or public gatherings. In the past that may have been true, but not today. Children learn adult topics much faster than in the past. We need to put away the notion that certain topics are off limits and let everyone, adult and child, know they can freely discuss any topic with the family. It's better children get the truth from loving family members rather than misdirected or misinformed friends," says Mr. Jala. To that end Mark Jala offers these 7 topics that should be discussed 3-4 times each month.
Respect – Respect is showing honor to someone. Talk about examples how respect has or has not been shown.
Empathy – Empathy is being able to relate to another person. Talk about book or movie characters and their feelings in various situations.
Personal Responsibility – Personal responsibility is taking responsibility for one's actions and accepting the consequences for said actions. Talk about examples where people have and have not taken responsibility got their actions.
How to Have Civil Disagreements – The internet comment boards are rife with scathing and unprofessional remarks. Discuss the problems when disagreements turn bitter and how to keep them civil.
Money and Finance – Pick up the book by George Clason called "The Richest Man in Bablyon." It's full of stories and examples of good and bad money management.
Increase Language Skills – Try to find new words to use. By expanding one's vocabulary effective communication becomes easier.
Fun Times, Vacation and Day Trips – Here's a chance to plan something positive and enjoyable. Discuss past trips in terms of what was good and what could be improved.
For more details on these topics and 8 additional topics to discuss visit Mr. Jala's blog for an article covering 15 conversation topics.
About Mark Jala
Mark Jala is available for interviews and speaking engagements. Book him for your show today. He is available on short notice via telephone. Mark Jala writes for http://www.CookTalkLove.com and is writing his first book about using the family meal as the perfect setting for constructive family communication. Sponsors please contact Mr. Jala by email or phone for full details.