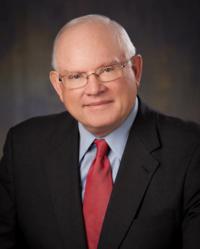 Sioux Falls, South Dakota (PRWEB) October 04, 2011
The Owners' Counsel of America is pleased to announce that Mark V. Meierhenry of Meierhenry Sargent LLP in Sioux Falls has joined the Owners' Counsel as the member-attorney dedicated to representing South Dakota landowners in eminent domain litigation. Mark Meierhenry is a nationally recognized trial attorney and maintains a statewide civil litigation practice focusing upon eminent domain, inverse condemnation, property rights and catastrophic injuries. Meierhenry Sargent has been serving Sioux Falls and South Dakota for over a century, originally founded in 1903 by George J. Danforth. Today the firm is devoted to serving the legal needs of the citizens of South Dakota specializing in trial practice, including condemnation defense on behalf of property owners, business law and public finance.
"We are delighted to welcome Mark Meierhenry, a highly skilled eminent domain trial attorney, as the South Dakota Member of our national network," said Cathy Newman, Owners' Counsel of America Executive Director. "As cities, states and utilities expand infrastructure and undertake redevelopment projects, it is essential that property owners nationwide are able to locate experienced condemnation counsel in every state. The Owners' Counsel looks forward to being a resource to Mark as he continues to defend the private property rights of South Dakota landowners."
Mr. Meierhenry is a life-long resident of South Dakota and received both his undergraduate and law degrees from the University of South Dakota. Mark served as the Director of South Dakota Legal Services and as an adjunct professor of Trial Practice and Indian Law before becoming South Dakota's Attorney General in 1979. In 1987, he reentered private practice, joining the Danforth Law Firm which is now known as Meierhenry Sargent LLP.
Throughout his career, Mr. Meierhenry has tried over 250 cases, both criminal and civil, in South Dakota's state and federal courts, including 20 eminent domain and inverse condemnation cases. He has also argued 8 times before the United States Supreme Court and numerous times before the South Dakota Supreme Court, including 12 cases concerning eminent domain. Mr. Meierhenry recently received the Marshall M. McKusick Award for his lifetime of service and dedication to the practice and study of law in South Dakota. The McKusick Award is named for Marshall M. McKusick (1879–1950), who served the University of South Dakota School of Law as a dean and professor for five decades. The award is presented annually to an outstanding member of the South Dakota Bar for contributions made to the legal profession.
ABOUT OWNERS' COUNSEL OF AMERICA:
The Owners' Counsel of America is a nationwide network of eminent domain attorneys dedicated to protecting the rights of private property owners large and small, locally and nationally, and to advancing the cause of property rights. The lawyers affiliated with Owners' Counsel are in private practice in nearly every state and represent property owners against federal, state, and local governments, utilities, redevelopment authorities and other entities that may be armed with eminent domain power.
# # #