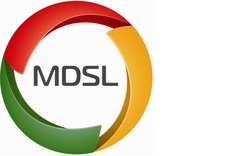 Web MDM 3.0 includes new capabilities and features that reinforce our commitment to delivering technology solutions that meet the requirements of our customers
London, New York, Tokyo, Macau and Paris (Vocus) June 18, 2010
MDSL, the leading provider of market data management (MDM) and international telecom expense management (TEM), announced today that it will unveil Web MDM 3.0, a new browser-based version of MDM (Market Data Manager), the market-leading software used to manage, monitor and contain the consumption and escalating costs of market data by 75% of the principal financial institutions worldwide since 1995 including 7 of the top ten global banks today, at SIFMA's Financial Services Technology Expo in New York on June 22-24.
"Web MDM 3.0 includes new capabilities and features that reinforce our commitment to delivering technology solutions that meet the requirements of our customers," says MDSL CEO Ben Mendoza. "The user interface has been completely redesigned with wizard-like screens. A new web-based reports library, accessible through the dashboard, makes it easier to generate views on divisional spend, monthly budget and vendor analysis, to name a few, all with data drilling functionality."
Additional features include:
•Web-based reports library.
•New entitlement wizard.
•Custom fields defined per user.
•Multiple languages.
•Faster invoice reconciliation.
•Quicker searching and browsing.
•Users can create and 'pin' reports to their dashboard via a new report browser.
•Redesigned and simplified uploading.
•Stored search functionality.
To view Web MDM 3.0, or speak with an MDSL representative, please visit Booth 1770 on the second floor of the Exhibit Hall or e-mail webenquiries@mdsl.com.
About MDSL
As the world leader in expense management, MDSL delivers software solutions and services that help international organizations to reduce their costs significantly and on a global scale. More than 150 customers in over 34 countries trust in our products to improve their bottom-line results.
# # #