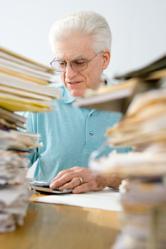 Nearly one in five will retire after age 71.
Overland Park, KS (PRWEB) June 22, 2011
Those nearing retirement have some serious advice for younger generations willing to listen, according to a recent study conducted by Persuadable Research Corporation.
The key pearls of wisdom shared by these elders? Lead a healthy lifestyle or pay the price later. Save for the future. Love your family and treasure your friends.
Health issues are the top concern among people as they age. Issues of losing mental capacity, simply looking older and becoming physically weaker are realities seeming to sneak up on many panelists queried in the May 2011 study focusing on aging.
"Never thought much about it as I was advancing in age," admits one panelist. "But I realize that we took our health for granted. If you didn't live a healthy lifestyle before, you'll be aging with a multitude of health problems."
"I hate it," echoes another respondent. "Your body starts to show wear and tear and get too damn many aches and pains. You don't realize how good you had it when you were younger."
Aside from regretting lifestyle choices that began 10 or 20 years prior, many panelists nearing retirement -- or who are already retired -- also wish they'd arrived at certain financial realizations sooner.
And they aren't the only ones clearly identifying the long-term effects of youthful missteps. Some economic experts claim as many as 3 out of every 5 of future retirees are at risk for outliving their financial resources. Getting an early start to retirement savings is one of the prevalent bits of advice bestowed by professional money managers and retirees alike. When Persuadable Research study participants were pressed to share specific recommendations, elder consumers routinely warn their younger counterparts not to waste money on things that might qualify as a 'passing fancy'.
"Save, save, save," imparts a money-conscious survey panelist. "Even if you think you can't afford it, put some money away regularly."
Perhaps adjusting to recent economic turbulence, more people may be reshaping their retirement dreams to better match financial constraints. Retiring later is the most obvious consideration for many. While 34% of the Persuadable Research study panelists say they plan to retire between 61- 65 years-of-age, 20% are delaying that life change until the 66-70 birthday milestones. Another 17% plan to retire after age 71. And even after retiring from their current positions, over one-third of the respondents plan to continue working either part-time, full-time or manage a small business.
The retirement dream many consumers are saving for? A small home they can manage in a warm climate, preferably close to a pool or a beach. Generally speaking, most aspiring retirees say they would prefer to live close to friends and family members – especially grandchildren.
If the grandchildren happen to live in an exotic location nestled within the tropics? All the better. Regardless of the specific location, however, cash-strapped parents struggling to adjust to rising day care costs are increasingly encouraging retiring grandparents to fill in the young-family gaps and help facilitate moves so retirees can live closer. Retirees, after all, often have flexible schedules that can be a good match for child care needs. Meanwhile, parents may be able to reciprocate with a small financial compensation – one that's significantly less that traditional day care expenses.
Still, the mantra of a successful outcome involves one key aspect: good planning.
Persuadable Research offers full service market research expertise all from an online market research company you can trust. To get paid to take online surveys visit the panel site at Rocket Powered Surveys.
###