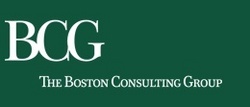 Globality is what comes next: a totally different kind of environment in which business flows in every direction, companies have no centers, and even the idea of foreignness is foreign
NEW YORK (PRWEB) June 10, 2008
BCG calls this new era—and competitive reality—"globality." It's the subject of a new book, GLOBALITY: Competing with Everyone from Everywhere for Everything (Business Plus, June 2008), by three BCG partners: Harold L. Sirkin, James W. Hemerling, and Arindam K. Bhattacharya.
The book describes how the established business model—centralized, top-down, process-driven and with influence running from West to East—is receding, perhaps vanishing.
"Globality is what comes next: a totally different kind of environment in which business flows in every direction, companies have no centers, and even the idea of foreignness is foreign," said Sirkin, a senior partner and global leader of BCG's Operations practice.
"The era of globality holds a number of surprises, especially for those who aren't paying close attention to rapidly developing economies," explained coauthor Hemerling, a senior partner and coleader of BCG's Global Advantage initiative. "An Indian company virtually owns the small-motorbike market in a number of high-growth markets like Mexico, Colombia, Egypt, and Bangladesh. A Brazilian metals company now controls the biggest nickel miner in Canada. A Chinese maker of baby strollers has 80 percent of the Chinese market and 28 percent of the U.S. market and develops new products at an astonishing rate. These new global challengers are changing the game in every industry."
An Unprecedented Wave of New Competition from Developing Markets
The book uses dozens of examples to bring to life the tidal wave of challenger companies from developing nations that are remaking global competition, on the scale of the United States's first challenging Europe and Japan's first challenging the United States. "This wave is more like a tsunami and will make earlier waves look like a ripple," said Hemerling.
The New Imperative: Learn from the Developing-Market Challengers
The new challengers aren't simply serving and supplying incumbent leaders and dominating home markets; many are grabbing worldwide leadership positions. Accordingly, it's now just as important for established players in developed markets to look to the challengers for lessons as it is to look at traditional competitors.
Said coauthor Bhattacharya, a partner and coleader of the firm's Global Advantage initiative, "We're all realizing that the United States and other established markets aren't going to be the center of the world for much longer. But when it comes to business, the story is more complicated. If current industry leaders internalize what's happening in rapidly developing markets, study what challenger companies are doing there, and make a serious commitment to transforming their businesses, they will stand a good chance of continuing to compete successfully."
Lessons from the Challengers: Cost Control, Local Customization, a Borderless Executive Suite, Impressive Global Growth
GLOBALITY describes how:
Brazilian jet maker Embraer rose to be number one in small jets (those with fewer than 120 seats) and turned convention upside down—literally: The top of its newest jet is wider than the bottom. It provides more room without sacrificing fuel efficiency. The plane is so popular that orders are backlogged. Indian company Aravind Eye Care reengineered cataract surgery and now performs 250,000 surgeries annually; 60 percent of them are done for free, and the company still makes a profit. A repairman for appliance maker Haier kept having to unclog the drainpipes of customers' clothes washers in rural China; they were using the machines to wash sweet potatoes. Now the machines come with a "vegetable wash" cycle. Chinese battery maker BYD uses assembly lines of hundreds of people each not only to reduce cost but also to increase efficiency; they can do shorter production runs, offer a wider range of products, and rapidly roll out new products while competitors are stuck retooling and reprogramming the robotics on automated assembly lines. In just five years, India-based Bharat Forge grew from a small local firm into the world's second-largest automotive forgings company. The company believes in acquisition but not integration; acquired units are highly autonomous. Like many challengers, the company sees itself as "polycentric." "No market is too small or remote to offer some kind of valuable resource, cost advantage, or market opportunity. This rapid expansion of commerce—in all directions at once—threatens to swamp established leaders that fail to understand and respond to it," said Sirkin. "However, being open to rapidly developing markets and learning from their best companies can open many doors to opportunities."
Why Challengers Often Have Key Advantages in the Globality Era
The book points out that the strongest competitors from rapidly developing countries have important advantages that current leaders did not have during their markets' industrialization:
Origins: Challenger companies grew up—and were forged—in cost-challenged, hypercompetitive markets, and so they are, in many ways, custom-built for the challenges of this new era of global competition. Access: Challenger companies have access to the best expertise, technology, and business practices from around the world—already developed and ready to be adapted to their unique needs and competitive demands. Hunger: Challenger companies are no longer content to serve and supply established industry leaders; their executives, many of whom are highly educated, see themselves as worthy competitors to the world's best and brightest. They aspire to the top ranks of global business and are leveraging all the resources at hand to achieve that goal as quickly as possible. They are determined to stand on the world stage on their own and control their own—and even their industries'—destinies. How Some Established Players Are Adapting to and Benefiting from Globality
The incumbent leaders that are adapting well to globality are:
Shifting autonomy and decision making outward, toward far-flung operations, in order to maximize their potential contribution to the total enterprise. Moving out of their comfort zones—redeploying assets to build commerce within the emerging regions, not just exporting jobs to them and importing products back to their home markets. Thinking big, superscaling, and acting fast—to match the speed and scale with which challengers have risen. Becoming more open to absorbing knowledge from abroad—adopting and adapting valuable skills and insights anywhere they can get them, even if they are not homegrown. "Established companies can continue to win," stressed Sirkin, "but it will involve breaking the frame of how they look at the world and acknowledging that it's critical to draw upon the unique assets, capabilities, and perspectives of the developing world. That is what competing in the era of globality requires."
To receive a copy of GLOBALITY: Competing with Everyone from Everywhere for Everything and supporting materials or to schedule a conversation with one of the authors, please contact Adria Greenberg at Sommerfield Communications, Inc. (212) 255-8386 or adria@sommerfield.com. You can also visit the book's Website at http://www.bcg.com/globality.
About the Authors
Harold L. Sirkin is a Chicago-based senior partner of The Boston Consulting Group and global leader of its Operations practice. He previously led BCG's E-commerce and Information Technology practices, and is coauthor of Payback: Reaping the Rewards of Innovation.
James W. Hemerling is a San Francisco-based senior partner of The Boston Consulting Group, coleader of its Global Advantage initiative, and a core member of its Strategy and Operations practices. Until recently, he was managing director of BCG Greater China, based in Shanghai.
Arindam K. Bhattacharya is a New Delhi-based partner of The Boston Consulting Group and coleader of its Global Advantage initiative. He is also part of the global team that leads BCG's Industrial Goods practice.
About The Boston Consulting Group
The Boston Consulting Group (BCG) is a global management consulting firm and the world's leading advisor on business strategy. We partner with clients in all sectors and regions to identify their highest-value opportunities, address their most critical challenges, and transform their businesses. Our customized approach combines deep insight into the dynamics of companies and markets with close collaboration at all levels of the client organization. This ensures that our clients achieve sustainable competitive advantage, build more capable organizations, and secure lasting results. Founded in 1963, BCG is a private company with 66 offices in 38 countries. For more information, please visit http://www.bcg.com.
MULTIMEDIA GALLERY http://www.businesswire.com/cgi-bin/mmg.cgi?eid=5706408