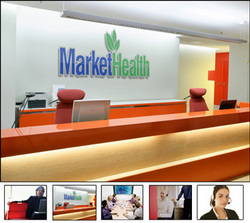 Adding Revitol is a landmark enhancement to our affiliate network
Burbank, CA (PRWEB) April 1, 2009
Affiliate marketers eager to take the beauty industry by storm can set sights on the latest addition to the Market Health line up. The global leaders in health and beauty integrated online marketing bolstered their product offerings with the Revitol Anti Aging risk free trial.
"Adding Revitol is a landmark enhancement to our affiliate network," said Gary McNelley, co-founder of Market Health. "As a special promotion from a revered natural skin beauty line, Revitol will undoubtedly draw plenty of attention for affiliates."
McNelley said that the Revitol Anti Aging Solution has created a lot of buzz in the beauty industry. "Many consumers have reported results surpassing that of Vitamin C and Retinol skin creams. Revitol has also been touted as a safe and comparable alternative to Botox."
The anti aging treatment is comprised of three products: anti wrinkle serum, anti wrinkle complex and a moisturizing cream. Revitol is suitable for men and women.
According to McNelley, the Revitol Anti Aging Solution is designed to help diminish the signs of aging by reducing the appearance of fine lines and wrinkles, stimulating skin cell renewal and restoring skin elasticity. The beauty skin care regimen also works to revitalize the skin tone, tighten pores and promote hydration.
Market Health affiliates can earn up to $40 per sale with the Revitol free trial program.
Revitol is made in the U.S. and comes with a 90-day money back guarantee. The anti aging regimen uses patented ingredients with licensed peptides. Products contain natural botanicals, such as evening primrose oil and shea butter.
Affiliates in the Market Health network can make up to 60 percent per sale, including reorders.
The Market Health affiliate program includes Google, Yahoo! and MSN conversion tracking, invisible linking and customized pixel tracking. Market Health affiliates receive fully branded websites, complete with free hosting, RSS article feeds and XML product feeds.
The Retinol Anti Aging free trial offer is located in the email offers section of the Market Health affiliate program.
About Market Health
Established in 1998 and formerly known as Joebucks.com, Market Health is now the world's largest integrated online marketing company in the health and beauty industry. The Market Health affiliate program allows affiliates to market and promote the world's leading health and beauty offers on the Net. Market Health offers the highest paying affiliate commissions and the most advanced tracking software in the industry.
For more information about the Retinol affiliate program, visit the website at http://www.markethealth.com, or contact McNelley at (818) 303-2600.
# # #