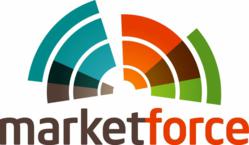 Instead of shrinking in this economy, we have been aggressively investing in innovation to drive growth, and it's rewarding to see those hard efforts recognized by these two prominent organizations
Boulder, CO (PRWEB) July 09, 2012
Market Force Information has experienced substantial growth over the past five years, burgeoning into new international markets and continuing to expand its integrated suite of customer intelligence solutions. Through both organic growth and acquisition, Market Force has grown by 281%, earning it the No. 2 spot on INSIDE RESEARCH's list of fastest-growing marketing research companies, and ranking it the 23rd largest marketing research firm on the annual Honomichl Top 50 Report.
Market Force, which offers solutions from mystery shopping and customer satisfaction to advanced analytics and decision support technology, has been able to sustain and expand its business in a down market. It works with 350 of the world's major brands, providing them with the intelligence they need to delight their customers and drive bottom-line results.
Market Force's five-year growth was more than eight times the 32% average reported by INSIDE RESEARCH, a prominent market research publication. Additionally, Market Force ranked No. 23 out of a total of 204 research firms that were analyzed by Honomichl for its 2012 report, which is widely considered a research industry benchmark for financial success.
"Instead of shrinking in this economy, we have been aggressively investing in innovation to drive growth, and it's rewarding to see those hard efforts recognized by these two prominent organizations," said Janet Eden-Harris, chief marketing officer for Market Force Information. "By continuing to provide our clients with the most comprehensive insight into their stores and customers, we see enormous growth prospects for our company, as well as those we serve."
Compiled by research industry veterans Jack Honomichl and Laurence N. Gold, and published by the American Marketing Association (AMA), the Honomichl Top 50 is an annual compilation of the top 50 revenue-generating marketing research firms operating in the United States. Now in its 39th year, the Honomichl Top 50 is widely acknowledged to be the "Fortune 500 of market research firms."
About Market Force Information
Market Force is the leading global customer intelligence solutions company for multi-location businesses, including major retailers, restaurants, grocery and convenience stores, financial institutions, entertainment studios and consumer packaged goods companies. With more than 125 years of combined industry experience, Market Force Information has pioneered the industry with a suite of customer intelligence solutions – from 600,000 field associates across North America and Europe who conduct mystery shopping, merchandising and retail auditing, to real customer surveys and proprietary decision-support tools. Its solutions provide a holistic view of the customer's on-site experience and identify the actions required at the store level to increase customer loyalty and improve financial performance. Market Force was named one of Forbes' America's Most Promising Companies in 2011. For more information, visit http://www.marketforce.com.