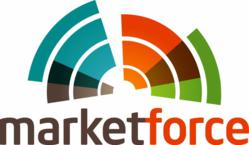 Market Force shows great promise, therefore, deserves to be on the short list
Boulder, Colo. (PRWEB) May 14, 2012
Market Force Information, the world's leading customer intelligence solutions company, announced today it has been selected as a finalist for Red Herring's Top 100 Americas award, a prestigious list honoring the year's most promising private technology ventures from the North American business region.
The Red Herring editorial team selected the most innovative companies from a pool of hundreds from across North America. The nominees are evaluated on both quantitative and qualitative criteria, such as financial performance, technology innovation, quality of management, execution of strategy and integration into their respective industries.
This unique assessment of potential is complemented by a review of the actual track record and standing of a company, which allows Red Herring to see past the "buzz" and make the list an valuable instrument for discovering and advocating the greatest business opportunities in the industry.
"This year was very rewarding," said Alex Vieux, publisher and Chairman of Red Herring. "There are so many great companies producing truly innovative and amazing products and technologies. We had a very difficult time narrowing the field and selecting the finalists from such a group of future stars. Market Force shows great promise, therefore, deserves to be on the short list. We are now faced with the difficult task of selecting the Top 100 winners."
Finalists for the 2012 edition of the Red Herring 100 Americas award are selected based upon their technological innovation, management strength, market size, investor record, customer acquisition, and financial health. During the several months leading up to the announcement, hundreds of companies in the, security, Web 2.0, software, hardware, life sciences, cloud, mobile and other sectors completed their submissions to qualify for the award.
The finalists are asked to present their winning strategies at the Red Herring Americas Forum in Santa Monica, California, May 21-23, 2012. The Top 100 winners will be announced at a special awards ceremony the evening of May 23 at the event.
About Market Force Information
Market Force is the leading global customer intelligence solutions company for multi-location businesses, including major retailers, restaurants, grocery and convenience stores, financial institutions, entertainment studios and consumer packaged goods companies. With more than 125 years of combined industry experience, Market Force Information has pioneered the industry with a suite of customer intelligence solutions – from 600,000 field associates across North America and Europe who conduct mystery shopping, merchandising and retail auditing, to real customer surveys and proprietary decision-support tools. Its solutions provide a holistic view of the customer's on-site experience and identify the actions required at the store level to increase customer loyalty and improve financial performance. Market Force was named one of Forbes' America's Most Promising Companies in 2011. For more information, visit http://www.marketforce.com.