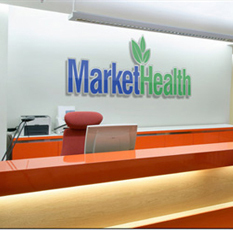 We've changed the name to Market Health
"We've changed the name to Market Health," said Gary McNelley, co-
Burbank, CA (PRWEB) January 7, 2008
founder of the company. "The goal has been to grow into a health and beauty affiliate network, so we can take in other brand name offers."
According to McNelley, Market Health provides an opportunity for affiliates to market and promote chief health and beauty offers on the Internet.
McNelley highlighted advanced Webmaster features, in line with the launch of the new brand. Webmaster enhancements for Market Health include custom pixel tracking, free hosting, Web site templates, hidden affiliate link technology and Google, MSN and Yahoo conversion tracking. "We offer the highest paying affiliate network and best tracking software in our industry," he said.
McNelley also noted that the name change from Joe Bucks to Market Health illustrates the company's overall development. "Now that we are opening up the program to other offers in the health and beauty industry, we needed a name that signifies what we do -- Market Health."
While the new brand indicates company growth, McNelley stressed the same commitment to client satisfaction, as with the original business concept. "Our affiliates can still take advantage of great in-house offers, but will also be able to market other brand names and unique health and beauty offers," he said.
McNelley said he expects Market Health to differentiate from the competition through numerous exclusive in-house offers and other brand name products and services.
"Most networks work solely as the middle man and are only as good as their third-party offer," he said. "As a contract manufacturer and distributor in the health and beauty industry, we have an edge on other networks through our exclusive deals and private manufacturing contracts.
JoeBucks.com was established in 1998 and became a leading affiliate program in the health and beauty industry. The new brand, Market Health, is now the world's largest integrated Internet marketing company in the Health and Beauty vertical, offering a multitude of products and services. For more information about Market Health, visit the Web site at MarketHealth.com
###