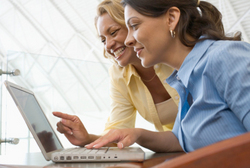 Every initiative is taken to the next level with the introduction of our new behavior analytics. Potential clients can contact us for a quick test drive of this new technology.
Miami Beach, FL (Vocus) November 2, 2010
Karma Snack has spread its wings into newer niches with the acquirement of CK Design Plus, which specializes in Miami Web Design. Prior to the acquisition, Karma Snack was a renowned name in business intelligence and marketing consulting. With its plan to re-launch CK Design Plus's main website, Karma Snack will include other internet marketing services like social media, digital printing, and email marketing. With this new acquisition Karma Snack has added 20 off-site web developers whose primarily focus will be on web design and development. Along with this news, Karma Snack has also introduced a new Client Relationship team, who's primary focus is to handle all client needs.
The clientele database for Karma Snack accumulates through referrals of satisfied customers. Karma places a crucial importance on customer service, and though the primary form of communication happens through their project management system, account managers travel to the client's location on a weekly basis to understand the project requirements and discuss current marketing efforts and new online marketing initiatives. Marketing consulting remains a primary business feature; clients occasionally ask questions pertaining to strategies to increase traffic, sales, and new internet marketing techniques. Karma Snack also provides solutions for integration of clients' offline promotional activities with the online marketing strategies to attain an overall excellent campaign. Since this firm provides solutions for establishing a marketing program from the start and improving internet traffic to the website, clients do not have to worry about not having the requisite knowledge about the internet or online marketing. Further, the account managers can be contacted any time of the day on their direct phone numbers, which facilitates the customers to know about the status of their marketing campaign. The "Snackboard" is an in-house project management system that becomes accessible to businesses when their marketing campaign is being worked upon; this ensures complete transparency and accountability of the marketing agency to the business.
Clients can sign up for free marketing consulting sessions to understand the newest trends in marketing and business development. This improves the standing of the online marketing agency with customers – small, medium, and large. In addition to online promotional campaigns, the newest feature of Karma Snack features psychographic analysis, advanced social media techniques, predictive analysis of the industry and behavior analytics. Eric Rosado, the CEO, has molded the company par excellence, thanks to his knowledge of the industry. Rosado states "Every initiative is taken to the next level with the introduction of our new behavior analytics. Potential clients can contact us for a quick test drive of this new technology."
One of the key features about Karma Snack's customers is that the firm does not cater to the needs of every customer; they select their customers based on several factors. Unlike most other SEO and marketing agencies which select every client that comes along, Karma Snack ensures that the planned marketing campaign for a particular client does not, in any way, hinder the growth of any other. They have a strict policy of one client in an industry per area. Neither does the firm want to generate a conflict of interest between two prospective competitors nor does it want to engage them in a bidding war against each other. The exclusivity agreement signed with the client ensures that Karma Snack does not work with a customer's competitors in an area. The agency ensures a good position for the customer in the early stages of its campaign and assures an increased traffic averaging over 400%. Additionally, the search marketing agency uses a mixture of conventional and advanced marketing techniques – guerilla marketing, word of mouth, banners and context ads, viral SEO marketing, for better results. Karma Snack's skill set makes it a valuable asset to prospective customers, for which reason they are even prepared to be wait-listed for a specific amount of time.
Karma Snack specializes in business intelligence and case study analysis pertaining to internet marketing services. By cross-examination of specific business modules and their associated costs and incomes, the firm helps you to make efficient decisions based on supported data. Their experience in some of the most advanced online marketing services, business intelligence, and data analysis makes them an easy choice for clients who are looking to develop their website and make it more search-engine friendly. The most recent customer of Karma Snack was provided a complete redesign and cost-reduction strategies, and helped promote local businesses and boost sales. Karma Snack has had several business clients in the Miami and Latin American owing to its promises and deliverance on high returns on investment and increased website traffic.
The acquisition of the CK Design Plus, a Miami web design firm, has enabled the agency to deliver expert strategies on social media and digital printing. Karma Snack understands that a user has 5 seconds to decide whether or not to engage with an ad, and more than 98% of the users are disengaged. The firm's expertise has increased the click rate by 400%. Karma Snack gives additional importance to user friendliness and attention to detail, and implements easier navigation techniques for handicapped people. Interested parties can also call the company at (305) 767-3630. Karma Snack is headquartered in Miami Beach with a Web Development office in Boca Raton.
###