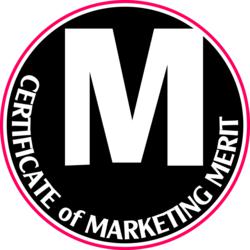 Thousands of marketers will be earning their Certificate of Marketing Merit™ - will you be one of them?
(PRWEB) October 12, 2012
As the marketing industry faces new challenges each and every year, marketers across the U.S. must confront complex problems to identify the unique opportunities that will take their company to the next level. The Wisconsin-based marketing association ASM hosts live audio conferences and releases on-demand webinars every month addressing the newest and hottest developments in the marketing industry to help their members discover and implement that next big idea.
Each of ASM's courses qualifies for credit towards the Certificate of Marketing Merit™ (CMM). The CMM recognizes professionals in the marketing industry who want to expand their knowledge and improve their marketing skills. To earn a Certificate of Marketing Merit™, marketers must complete three credits within a two year period. When the requirements are completed, a letter of recognition is sent to the recipient in the mail, along with a Certificate to display.
This certificate was developed with a set of guiding principles including:

To learn continually, requiring individuals to constantly expand their knowledge base.
To create a culture within the industry that promotes compliance and the highest ethical standards.
To foster an environment that rewards growth, dedication, and a desire for improvement.
To offer a credible source of recognition for professionals seeking to achieve success through a commitment to timely, relevant and practical training.
The program is monitored by the ASM Board of Directors. Each course that qualifies for inclusion in the CMM program is reviewed by the Board and must pass a test of excellence. There are over 50 courses available right now!
To learn more about the Certificate of Marketing Merit™ visit http://www.associationofmarketing.org/cmm/?c=459.
"As a marketing association, it is important to offer our members the most pertinent training and education to help them grow within their company and within their professional roles. We aim to provide a wide range of classes at affordable prices so that all ASM members can reach their professional goals. The CMM is a great way for marketing professionals to stand out against the competition and we are proud to offer it to our members." – Katie Fennell, Member Benefits Director at the Association of Strategic Marketing.
About the Association of Strategic Marketing
The Association of Strategic Marketing (ASM) is a training and development website dedicated to the enhancement of the marketing profession. ASM is committed to the specific educational and developmental needs of members looking for unique, up-to-date marketing training opportunities through audio conferences, seminars, webinars and articles. ASM members also gain access to product offerings and other educational tools that assist in securing their position at the forefront of their respective disciplines. ASM delivers an overall experience that gives their community of marketing professionals a distinct competitive advantage.