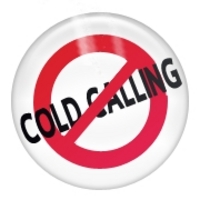 Chicago, IL (PRWEB) March 26, 2010
ApexTwo, online marketing automation and lead generation specialists for small and midsized businesses, announced today that ApexTwo's Brian Briggs will again be a featured speaker at SugarCon 2010 on April 14th in San Francisco, where he will present an innovative lead generation process based on the integration of the client's website, email delivery, and CRM systems which now generates hundreds of qualified leads.
Together with their marketing automation and CRM integration partner ApexTwo, FWK recently completed this new, automated marketing solution that integrates their website, email delivery platform, and SugarCRM into a cohesive lead generation and lead management solution. As a result, they have been able to successfully convert their cold call-driven sales process to a more productive inbound response approach targeted on warm leads, and prioritized by lead scores and sales stages.
Planning to attend SugarCon 2010? ApexTwo would like to meet you. Please drop a line at sugarcon(at)apextwo(dot)com to arrange a meeting.
To learn more about how ApexTwo helps companies grow business volumes through the creation of successful demand generation and lead management solutions, please visit http://www.apextwo.com.
About ApexTwo Inc.
ApexTwo helps companies grow revenue and reduce cost through the deployment of strategies and technologies for online marketing, demand generation, sales automation, and CRM, with less risk and lower cost.
About Flat World Knowledge, LLC
Founded in 2007 by textbook publishing industry veterans Jeff Shelstad and Eric Frank, privately held Flat World Knowledge is a leading publisher of open textbooks for higher education. T textbooks are written by the world's leading subject matter experts. The books are peer-reviewed, professionally edited, and made available for free online access as well as under an open-source license, to educators and students. Educators have the freedom to use the books as-is, or to reorganize and edit.
About SugarCon 2010
SugarCon 2010, SugarCRM's fourth annual user and customer conference scheduled for April 12-14 in San Francisco, brings together SugarCRM users, developers, partners, and experts from around the world. Packed with two days of business, technical, and product presentations, SugarCon provides practical knowledge that you can apply to improve your company's performance.
###