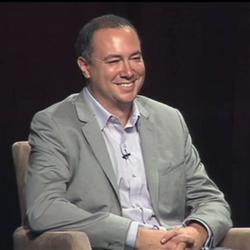 3D printing crowd—tucked away in garages, basements, small workshops and university labs—needs to keep a keen eye on such policy debates as they grow. "There will be a time when impacted legacy industries demand some sort of DMCA for 3D print. ~ Weinberg
Minneapolis, MN (PRWEB) October 01, 2012
As the big marketing conference officially begins today in Chicago, commentaries have already given the marketing world some insights into hot topics. With Signal Chicago 2012 beginning shortly, one marketing message is consistent heading into it; media consultants agree that brands matter now more than ever. On the heels of national TV stations being accused of media piracy the end of July, to yesterday's fresh concerns around 3D printing piracy, it all centers around protecting a business's brand.
One extreme is a fully-printable gun comprised of near 100% printable parts by Defense Dist., as it tests nerves and seems to be highlighting the extremes of advancements in 3D print media and how easily media piracy can be pulled off.
Additionally, four days ago Yahoo announced a slate of new features designed to promote the Right Media Exchange's promise of greater "brand safety" and transparency for publishers and advertisers. "Yahoo is more than just a online publisher — it's also an important platform that maximizes yield for Yahoo and its publisher partners, as well as driving ROI for advertisers," said Scott Burke, SVP, advertising and data platforms in an interview with AdExchanger.
The Internet Association, with staff director Michael Beckerman taking the leadership, is readying it's marketing messages as it plans to begin a formal launch shortly, on September 19th. Earlier this year we saw the US Senate and House of the same mind to delay votes on the anti-piracy bills known as PIPA in the Senate and SOPA in the House. Majority leader Harry Reid and Judiciary Committee Chairman Lamar Smith both recognized that the marketing fight was too intense and delayed legal action, "until there is wider agreement on a solution."
Darren Herman of Adage.com on the topic of new media platforms, says, "While we cannot imagine what shape they'll take, we do know that staying on top of them will be laborious and fraught with operational inefficiencies (long legal wait times, politicking, etc) for brands. It seems that building and marketing brands will require agility and a keen understanding of media piracy protective measures in the future. Integral Media leverages the strength of media agency partnerships for brand building and concurs that marketing brands matters more than ever..
Key questions remain and need further clarification around defining media theft and just how much it matters in today's changing media world. Someday we may see a 3D printer in every home, and eliminate billions CEO's could save by making their companies costs considerably less to run. However a business's brand is printed, new options are clearly making media piracy easier and a Marketers job tougher. Integral Media advises businesses that they cannot count on their brands to continue carrying the same weight, in the same manner, as they did in the industrial era
"Advertising is just not a sexy pursuit for most engineers, largely because the bulk of advertising detracts from a site experience and annoys its users. So it's understandable that an engineer is not motivated to put in their blood, sweat and tears to increase the amount of interruption and add to the thoughtless ads on the web, http://www.techcrunch.com says of Kevin Weil and Gokul Rajaram from Silicon Valley. The two men are working on brand's ability to succeed with native ads, recognizing that it is tied to the ability of marketing's creative industry to continue creating great brand content.
Wired Magazine says the new 3D printing technology could trigger: "The Next Industrial Revolution. With technologies and media's strong advancements coupled with high profits waiting to be gained in the marketing pipeline, to be sure, businesses need to ready themselves to double their branding efforts and put clear protections in place.
If you feel uncertain of your marketing future or overwhelmed, contact Integral Media for help with your brand building. Call 952-470-5254.